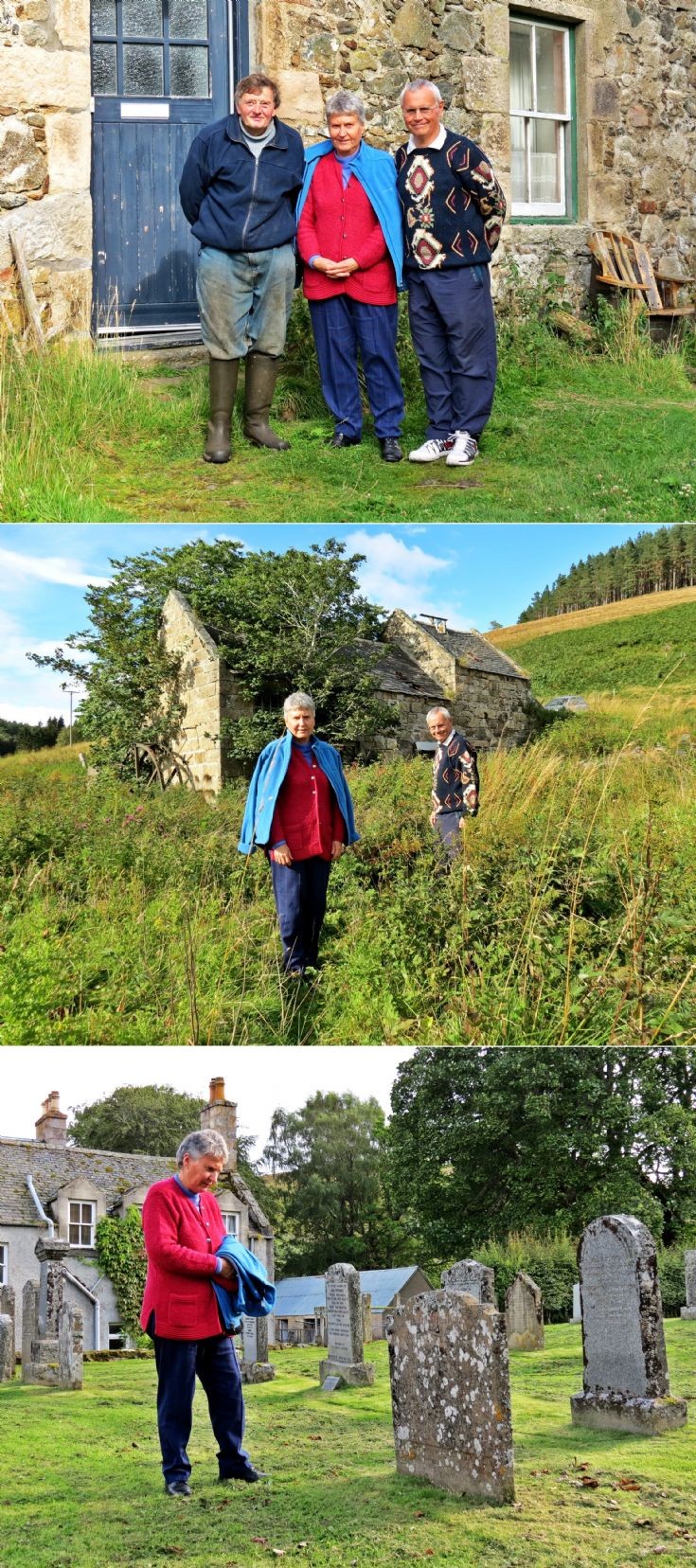 The Glenbuchat Image Library
Australia comes to Glenbuchat
Heather and Brian Wade Visit Glenbuchat
In August 2014 during the Lonach Gathering weekend, Heather and Brian Wade from Western Australia visited Glenbuchat as part of their UK trip.
Pictures:
Heather and Brian with George Farquharson at the Mill of Glenbuchat
Heather and Brian with the old Mill behind
Heather at one of the family gravestones at the Old Glenbuchat Kirk.
Heather's ancestors were the Bremners of Glenbuchat Mill and Thomas Bremner had emigrated to Australia in 1855. Heather has previously contributed an article about the
Australian adventures of the Bremner Clan.
Heather's relatives included the Bremners of the Glenbuchat Mill one of whom, Elspet, died at Altnacraig, and the
Dow's of Peatfold.
During their visit they met George Farquharson at the Glenbuchat Mill. George is the last of the Farquharson family who have crofted at the mill for almost 100 years. The mill machinery had prior to his father's arrival had been removed to the Mill of Newe
They also visited Peatfold and Altnacraig as well as the Glenbuchat Old Kirk graveyard where the Bremner and Dow ancestors are buried.
Picture added on 01 September 2014 at 19:00
This picture is in the following groups
people
Comments: