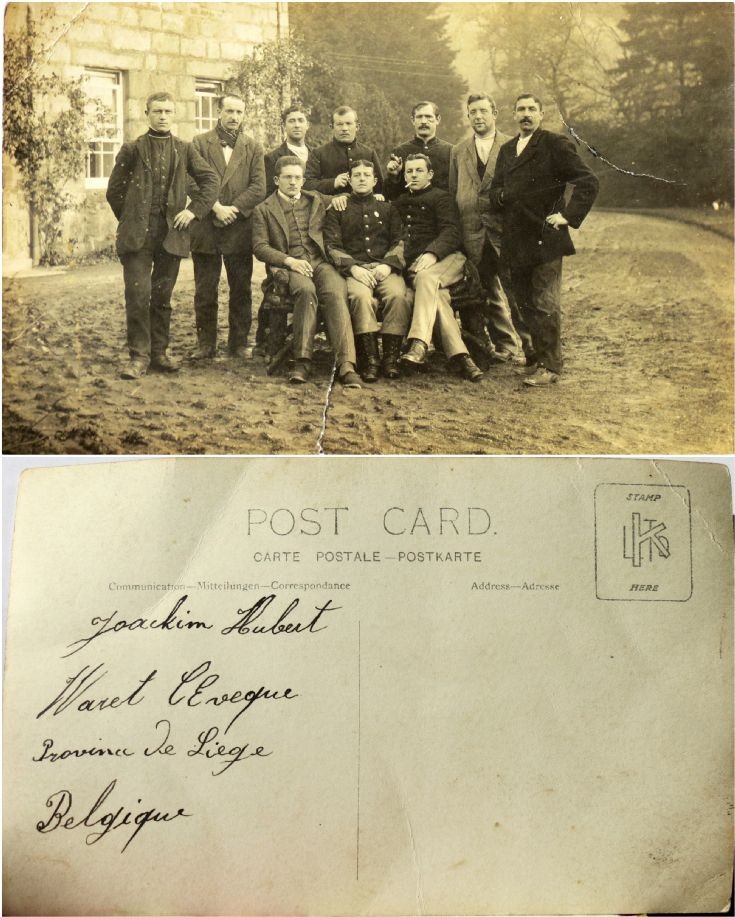 The Glenbuchat Image Library
154 Belgium Soldiers at Bellabeg House
The above pictures were kindly contributed by Mrs Pamela Marsh of Bellabeg House.
The post card, presumably dated in the First World War, depicts what appear to be Belgium soldiers recuperating at Bellabeg House where they were convalescing. Injuries can be seen on their faces.
The chevron patterned timber fences facing the main road at the northern boundary are believed to have been erected by the Belgian soldiers. It was recently rebuilt.
There was obviously a significant number of Belgium casualties in Scotland as noted in the following House of Common exchange in 1915
HANSARD
SCOTTISH SOLDIERS (HOSPITAL ACCOMMODATION).
HC Deb 15 July 1915 vol 73 cc984-5
Sir A. WILLIAMSON
asked the Under-Secretary of State for War whether, as the relatives of many Highland soldiers cannot afford the journey to the South, he will endeavour to arrange that convalescent soldiers belonging to the North of Scotland shall, as far as practicable, be sent to convalescent hospitals in the North in the place of convalescent Belgians, whose relatives would prefer them to be in the South?
Mr. TENNANT
Endeavours are being made to find a suitable place in the North for the establishment of a convalescent hospital.
Sir A. WILLIAMSON
Is the right hon. Gentleman aware that there are three hospitals in Morayshire chiefly occupied by Belgian soldiers? Is it not more suitable to send Scottish soldiers there?
Click below for large version of photo
View Large Version
Picture added on 20 November 2012 at 22:16
This picture is in the following groups
people