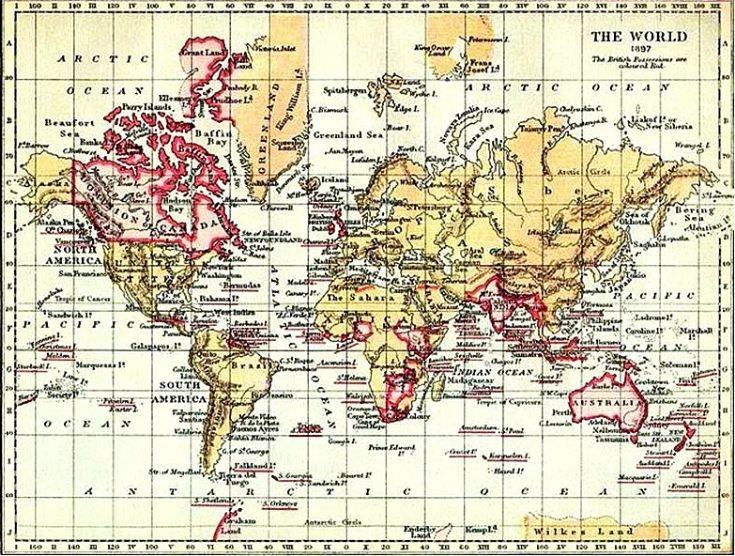 The Glenbuchat Image Library
98 Emigration from GlenbuchatEmigration
Glenbuchat, at its peak, had a population of about 500 residents. From the late 1800's this gradually declined, until today when there are only about 50 residents. Glenbuchat did not suffer the 'Clearances' like the rest of the highlands but the limited land availability, increasing family size and improved farming methods thus reduced the availability of work. This was compounded by occasional famines and persecution after the Rebellions. Many therefore chose emigration to try and find a better life, not always successfully. One famous émigré was Old Glenbucket himself who fled to France after the 45 Rebellion.
The first of the following sections outlines in detail the experience of emigration to Canada and the effect on those left at home. The Second highlights the dubious business of running a slave plantation in Jamaicaand the third highlights the risks of emigration to Australia.
Finally there are snippets of other Glenbuchat folk who emigrated.
Canada
From the
Harry Begg Letters
Harry Begg's was born in Glenbucket and his family stayed at Badenyon and Blackhillock.
His family details can be seen at
Badenyon Page
He emigrated to Canada in 1832 and the following are excerpts form letters between him and friends and family in Glenbucket. Harry married Margaret Forsyth and the correspondence includes both the Begg and Forsyth families.
Dear. Harry & Mary (Harry and sister in law) Dundurcas May 4th 1826
It is with great pleasure that I now have the agreeable satisfaction to you notice, that we have a letter from Sandy,(
? Alexander George Brodie Forsyth b. 1802, Harrys brother in law
) dated the 5th & 6th of Feb, announcing his safe arrival in Jamaica, upon the 11th of January, after a short passage of 36 days, after they left Falmouth in England x days of which they were becalmed. The passage however had been very dangerous, for it appears that they had meet with a storm or hurricane when all hopes of safety was given up, and they expected every moment to be engulfed in the bottom of the ocean, it pleased Providence to spare them and they got safe without any damage that we had heard of. The letter was some time before it came to my hand as it was addressed to William to whom more than the one half of it was wrote and the other half to me, it is very long and what is to me is wrote a xxx which makes it very difficult to read, I could not be contained it were I to transcribe it in two sheets of paper, he mentions particularly to me not to neglect to write to all his dear brothers and sisters and names you particularly who he regrets still much his sudden departure from this to be at London in time for the vessel prevented him from having the happiness of seeing you at sometime if favored by Providence a few years, he hopes to have the pleasure of spending the rest of his time among his dear relations, I have wrote Morris, Mary, Young A Forsyth (possibly Alexander). I shall now give you an unabridged state of some of the letter to Wm and me that you may have a view of how he is situated and has been employed since his arrival till the time he wrote which was scarcely a month.
After a pretty long preamble relating to his leaving this country without having time for an interview of advising with him or other friends and which takes up the first page. He says,
"Everyone here appears to be too regardless of the Sabbath, this is the only day of the seven devoted for pleasure xxx xxx both with white and black. Not such a thing as going to hear a sermon or to look into a Bible. One has the same opportunity of the gospel here, as if at home, if xxx but in looking after the salvation it must be done privately. One will meet with more countinance who will pay respect to (the Lord). This is a prevailing custom among a great many Book-keepers, who are regardless of character over a sufficient evidence why so many are called off to suddenly to appear before the great Tribunal and as the mortality here is certainly great, and we are ever liable to it, but I am credibly informed by Mr. Robertson the gentleman I am under he observes and I plainly begin to think that one may live as comfortably & healthy in Jamaica as anywhere else if not for excessive drinking, staying out at night soon after they loose their health, their constitution broke, take fever and in a few hours illness make their exit."
Here he returns thanks to Almighty God for his protection in his dangerous passage the particulars of which he mentions some of which is stated above with reflections of what it is to think of death when in safety, but how different when staring you in the face and not knowing the moment when you are to engulfed in the bosom of the deep. As was his case for some time.
"I am happy to State Lines my arrival to this Island on the 11th of Jan. that I have not had the faintest touch of a headache, I enjoy my health since I left home as well as I ever did in my life. The small pain I complained of in my Chest has intensly left me. And I hope in preserving my Morals and asking the assistance of the Almighty that my health will continue.
You could form no idea of this Country. I who have seen it could skeach (sketch) it out but faintly. The only way I have been employed since my arrival is in measuring and setting off fields along with Mr. Robertson. I rank as 2 Book-keeper. Go to 1xx B.K. £go-2 Book keepr £80. 3 B.K. £70. Every thing is charged very high. The saddle £ x, the bridle £5. Portmantua £4. I turn out to Muster at Folmouth after being 3 months in the island. My red coat costs £14. Expenses for myself if boy I take Breakfast & diner £1- otherwise for a plate of soup half a dollar. You must be a young man must live pretty low for years. Clothing is a way high. Coat £5. Shoes 3 to 4 dollars."
Here complains for want of flannel shirts worn near the body to dry up the sweat. "I perspire much am frequently obliged to change my shirt twice a day but once regular. You feel very chilly & cold in either linen or cotton shirts, you could xxx the very best I put off xxx—xxx as washing cost us nothing."
The rest of William's letter being wrote & crossed with red ink is very faint and scarcely legible all I can make out of it is to this effect. That white people when on business or employed in the Country, their living costs nothing they may call and have B. and dinner at any plantation but when otherwise when they pay, everything is most extravagant. That two of passengers that went out within have more liberty that he has, have a room by themselves but that he resides with Mr. Robertson, the gentleman he is under, who he commends as a young man very much esteemed and respected as any in the country and who has been very attentive upon him and that he looks upon himself as being under great obligations to him and wishes William to address a few lines of thanks to him for his attention in the first letter he writes. He seems also to have much in his power as he never fails to promote such of his Book-keepers as gives him satisfaction. If I can read correct, I think Mr. R has a bout £200 a year besides several profitable xxx.
"What Sandy writes to me is rather of a consolary nature referring to the above for xx know that he left me rather low in spirits which indeed still continues altho' this letter relieves my anxiety very much. I have thus given you an esteem a view as I could of this,
I have been rather weekly for a few days past the writing of these letters has exhausted a little even tho' the other three were not so full as this. I wrote you about the beginning of this year and mentioned that if I was able I trusted to have the pleasure of seeing you at your house this summer but as I have not been so very fit for traveling altho' I have reason to be thankful in tolerable health yet begin to fear that I would not bear the fatigue of such a journey. Meantime I wish much upon receipt of this you would write me xx final post and let me hear how Mary the family and all friends are I request you will make offer of my kindest love xx.
I recommend of you all to Almighty God"
and am ever Dear Harry and Mary,
James Forsyth ( Harrys Father in law
..A cheese he got from a friend I put here in his Trunk, says
"the cheese I carried xxx is cut and parted in Small xx much valued, merely because it is Scotch kobback, in again – you would not think how I have been amused since last night by the Negroes, Since last night it is their common practise to sing, dance from --- Satt night to sunrise Sund xx they can be noisome at times that I have been hours before I could sleep. What a contrast, I have not seen a white woman since I left England."
Sep. 30 1831
…I am thinking [have been hoping] very long for a letter from Sandy [ref. 1826 letter, Sandy in Jamaica]. I have had no word from him since he wrote Morris except a line that a person here received some months since from an acquaintance there (who said) he was well – compliments to all friends,
Your loving Father
James Forsyth
Badenyon April 11th 1833 Glenbucket
I received your letter of the 29th of October which gives us great pleasure in hearing of your being settled for once and of your being all in an ordinary state although the distance is far between us in the mean time in the course of a short time we may be nearer each other we are all in good health at present may Father & James and his family and Charles and his family all enjoy the same blissing thank you for it hoping this will find you all in the same I have got no shour bearer (certain letter carrier) to send any of the articles you mentioned as we lay at a distance from the sea for passengers are setting out for America especially the belt you mentioned I spoke to Leman Grant about it as he was going out in the Spring but as I had (hole in letter) an opportunity of being in Aberdeen mayself before he went away I lost the chance I tried Bengie Tompson but he would not promise to make or to give satisfaction I have delied satting (delayed setting) out for some time as may wife is but delicate and may family small she is much afraid for the passage but in the course a short time I hope to give it a fair trial I have heard of James settling for a school and am glad his is likely to suckseed (succeed) and you will perhaps think me carles (careless) for not sending any of the articles you mentioned but I hope you well excuse as I never gave you any reason to doute (doubt) of may will in any thing I could do for you.
Brothers and Sisters yous (yours) Sincerely
John Begg (Harrys brother)
Milltown of Towie 25th June 1834
I embrace the opportunity of Thomas Neff Junior or Alexander Warrack Mains of Towie or perhaps Alexander Duncan Fawls who emigrates from this country with the Molson of Dundee for Upper Canada, Neff and Duncan goes out to Mr. John Daniel & Warrack to Dr. William Craigie late of Belnaboth Towie & Mr. Daniel went out to his brother Thomas at Albany, this time last year, Dr. Craigie went only out this year, he sailed from Greenock upon 20th June Current, with his wife & family & the above named three young men goes out with his logage (luggage Scottish) per the Molson, I wrote you in March last year per Duncan Craigie your cousin from Aberdeen who emigrated with the brilliant Captain Duthie Commander & I have no doubt that you will be in possession of it long before this leaves us, I was glad to hear that you were all in good health, although much hurt at your being so faint hearted, In my former letter I endeavored to arouse you & I have little doubt but that you will see it your own advantage by this time, I cannot think that all the value of the concern need make you be much alarmed, I can honestly tell you that I have had much greater difficulties to surmount and never allowed my spirits to be cast down. I told you that I was sorry so far distant from you or else I would do my best to assist you by word and deed, & I will certainly give you some help by way of accommodation, to enable you once to clear up your engagement.
James Begg Junior Blackhillock speaks of emigrating next year a great number of your old acquaintances is on the eve of going across the Atlantic, all your friends in
Chas Begg (Harrys brother)
Milltown of Towie 13th July 1835
I am still inclined to emigrate myself but I would like my family to be better able to assist in clearing a lot As I consider it would be no easy matter to pay for all by hiring; at the rate of wages which I am told is paid in your Quarter seeing how far you are out of the village and if you are well accommodated for house or if you are near a stream or water so that you could get a mill erected
Chas Begg
Milltown of Towie 13th July 1835
My Dear Bother & Sister
There is a great number of people emigrating to America from this Quarter and every Year is creating more converts, more nor upwards of Thirty five individuals has emigrated from Glenbucket & Towie this year This is sent with one of my neighbours Andrew Fawse from Haughton he is married to Elizabeth Walker daughter to James Walker Towie, who is to take it up as far as Hamilton and to forward to you by post, -- I am surprised that you have not wrote me to say how you are keeping your health and also how the world is using you and what proportion of your farm you have cleared and how much you have to pay of it, or if you are doing anything at your trade. Tell James that I am very much obliged to him for is kind attention is sending me so many News Papers – write me and say if he is still at St. Thomas or if he is doing business on his own account – or tell him to do so himself – John Begg at Badenyon has renewed his lease for nine years and James at Blackhilder has taken his for nineteen. They are still divided on the score of immigration one bad season would send them all scampering over to your land of promise. I saw Mr. Beattie Schoolmaster & Frank with another young Student called upon us to see Chas and is much surprised that you have never wrote them they would not grudge exps…..
…I am still inclined to emigrate myself but I would like my family to be better able to assist in clearing a lot As I consider it would be no easy matter to pay for all by hiring; at the rate of wages which I am told is paid in your Quarter seeing how far you are out of the village and if you are well accommodated for house or if you are near a stream or water so that you could get a mill erected – as I am to write a few lines to James next week I must drop as I intend xxx a Short to George and as you never acquaint me to let me know how many of my letters reaches you I am at a loss to know if you receive them you aught to be in possession of three from me since
Chas Begg
Milltown of Towie 13th July 1835
I saw Mr. Beattie Schoolmaster & Frank with another young Student called upon us to see Chas and is much surprised that you have never wrote them they would not grudge exps. Also Mr. Logan & Mr. Trigger and a hord of your old acquaintances join loud in Scolding you for remissness. I candidly told them that it was no easy matter to keep up a separate correspondence with so many and I myself was loud in complaint but when I weighed all the difficulties which you had to contend with, I readily forgive you and trusted that in course you would make all up but that I would tell them of your welfare occasionally I am still inclined to emigrate myself but I would like my family to be better able to assist in clearing a lot As I consider it would be no easy matter to pay for all by hiring; at the rate of wages which I am told is paid in your Quarter seeing how far you are out of the village and if you are well accommodated for house or if you are near a stream or water so that you could get a mill erected – as I am to write a few lines to James next week I must drop as I intend xxx a Short to George and as you never acquaint me to let me know how many of my letters reaches you I am at a loss to know if you receive them you aught to be in possession of three from me since
I had a scrape from any of you, unless an occasional newspaper which I take for granted that you are all well make offer in our undivided compts in which all the children cordially joins, my Father also and all you othe Friends in desires to be kindly remembered wishing you all xxx
Chas Begg
School of Coldstone 10th April 1836
…Nearly five years have elapsed since you ceased to be one of my nearest and most intimate neighbours – I hope these years have passed over in such a manner as not to make you on the whole having crossed the Atlantic and that though you may have undergone that these are in a great degree surmounted and that you have the pleasant prospect of being more comfortable for the time to come – I have never heard from you but have frequently heard concerning you from your Brother at Mill of Towie, whom I have occasionally seen – I have frequently received St. Thomas' News Papers and was in doubt that they were sent and addressed to me by my old acquaintance and favorite Pupil James Begg – A repetition of one of them, now and then would still be acceptable to assure me that I was not altogether forgotten by some of the settlers on the Banks of Lake Erie, and with whom I was once so intimately acquainted – Frank last year wrote James by the Kellases who went out to America but as I understand that they stopped at Cape Breton, I am afraid they have neglected to forward the Letter – I now find that the Simpsons of Longhough are to sale from Aberdeen to Canada in a day or two and I cannot resist embracing such a favourable opportunity of addressing a few lines to you as I understand they are to be located closely by you – We remain much in the same state as
Francis Beattie (friend of Harry)
Milltown of Towie 6th June 1837
It may not be out of place to say that George of Blackhillock is not likely to become a Canadian Farmer, There is, as it always was, an unsettled combination of circumstances, constantly haunting and gauding them on, that perhaps it may involve themselves and others into very disagreeable consequences [ah, ha, secrets, scandals perhaps], Altho, at present not to be acknowledged, but when the time comes I will let you know all – I have only my own opinion for saying so as yet, however I have seldom been wrong in conjecture especially when past and present circumstances are taken into consideration – I would indulge myself in giving you a more circumstantial account of our local affairs, but as I have to write to my worthy [looks like worlh] friend James, I must content myself with only a few more at present – as I intend to write even in the end of [blotch] with a Mr John Master [blotch] Bookeller Aberdeen who is going out to Toronto with his wife and family and I may ad a large assortment of stationery ready made cloths &c [means and etcetera] But, this is sent per our Neighbour Walker at the head of my land who is going away upon Monday morning to sail in the Circasian. Thomas Ritchie Commdr for New York –
Chas Begg
Milltown of Towie 21st 1838
There is not nearly so much word about going to America as there was some time ago, not with standing the dear rent paid for the land. Two of Sir A. Leith's (farms) in Towie New Biggin and Old Morlick have given at this setting a good deal more than double the former rent. The free passages granted to emigrants had little effect on people here about. Van Dieman's Land (Tasmania: Separated from New South Wales as an independent colony in 1823) and not Canada as former is now the goal. This war with you has deterred many halfresolved emigrants to your quarter; this letter, however is sent with Wm Stracham, a cousin of my father's, who lived at Nether Colquhoich, and is mostly 'a Jack of all Trades', the village of Niagara is his destination. It would give us all a great pleasure to receive a letter from you and get an account of some of the transactions of the war wh- was raging in your quarter. All here are in good health and wish this may find you and all friends the same and uninjured by the turbulent among you.
I ever am Yours truly,
Chas. Begg Jnr
Jamaica
From
Glen Nochty Site
and others
Alexander Farqhuarson came from Belnaglack and details of his family are on the.
Belnaglack page
. He emigrated to Jamaica and was there in the 1830's. He died about 1838 aged 50.
Farqucharson, Alexander
Christened: 9 August 1778, Glenbucket Parish, Aberdeenshire, Scotland
Alexander Farqhuarson c1778 - who appears to match with:
Farqhuarson Alexander 07/11/1838 late in Belnaglack in the parish of Glenbucket, sometime in Jobshill in the island of Jamaica, Aberdeen Sheriff Court Inventories SC1/36/15
This was found by Suzanne who on http://www.victorianweb.org/history/letters/jamaica.html also found a letter about emigrant Scots in the West Indies from Mr Paterson, Jamaica, 9th Decr. 1837 to James Murray Esqr, Advocate Aberdeen. This refers to 'Job's Hill' as an estate at St. Mary's in Jamaica that belonged to a Walter Hyslop who died in 1824. Job's Hill then appears to have been owned by John Farqhuarson who had 672 slaves (or 672 acres or both).
From
Victorian Web
'Job's Hill' was an estate at St. Mary's in Jamaica that belonged to a Walter Hyslop who died in 1824. It then appears to have been owned by John Farqhuarson who had 672 slaves.
"I regret very much that I am not yet able to give you the information that you wished for regarding Job's Hill. I am most desirous of making myself acquainted with the state of matters regarding that property, and you may depend on my doing so ere long, whatever trouble, or expense it may cost me. I shall endeavour to do so in the month of Jany., as I expect after the Holidays are over to have a little more time. I note what you say regarding the Attorney and I think it is somewhat inconsistent his representing the property as not doing well on the one hand and on the other proposing to lease it. I would advise you not to Lease it to him, nor indeed to anybody else, without previously getting the opinion of two honest, competent and impartial judges as to its annual value."
From
Caribbean plantations owned by North East Scots

Many North East families owned plantations in the Caribbean in the eighteenth and nineteenth centuries. In some cases, the young men who went to the Caribbean had no land or money to their name when they left Scotland. If they did well in the Caribbean they bought one or more plantations there. When they had made enough money, they sold up their properties there and bought an estate in Scotland, where they retired to live as landed gentlemen.
A complete list of the Caribbean properties owned by North East Scots would be very long. The following includes some of the better known estates:..
Alexander Farqhuarson (d. c.1838) of Belnaglack: Jamaica – Job's Hill…..
Alexander was born 1778 therefore was 50 when he died)
From
Jamaica Family Search
1840 almanac Proprietors, etc., Properties, etc., Acres
Farqhuarson, John, Job's Hill, 672 acre (
?son of Alexander
)
Fom
Scottish Jamaican History
The Scottish-Caribbean link is centuries old, but grew rapidly from the early 18th century with the slave trade. By the late 18th century, Britain dominated the West Indies and along with other European countries had developed a system to transport black African slaves to work the plantations of this New World. Scottish slave masters and slave owners played a significant part in British slavery. Jamaica was important to the British Empire. Pitt, the British Prime Minister, said in 1800 that Jamaica provided Britain with most of the money "acquired" from the Empire. She was a primary producer of sugar, coffee, rum and spices and large quantities of these products came to Greenock, Port Glasgow and Leith.
It is estimated that 20,000,000 African people were bought or captured in Africa and transported into New World slavery. Only about half survived to work on the plantations. However, even Adam Smith was impressed by the profitability of this free land, free labour, business called Chattel slavery. The terrible and unique feature of this slavery was that legally slaves had "no right to life". The working life of a field slave was about five years. Those who compare this slavery with other kinds of inhuman behaviour such as trafficking are being unfair to all such terrible activities.
Although Jamaica is only 146 miles long and no more than 50 miles wide, by 1800 there were 300,000 slaves, 10,000 Scots and a similar number of English. The Scots and English were mainly men and they administered the island and the enslaved black population. In 1795, the Caledonian Mercury noted that Jamaica's slave population was valued officially at £10.25 million. The same Scottish paper publicly disclosed the activities of West Indian slavery yet some Scots still think "It wisnae us" – the title of an excellent booklet from a young enlightened Scot which shows that the economic history of Glasgow is linked to the history of slave-grown tobacco and sugar and to the many Scotsmen who became millionaires from slavery.
How did the Scots join the slave business? Originally officially excluded from the English slave trade, Scots such as Colonel John Campbell left the failed Scottish colonial experiment in Darien, Panama and arrived in Jamaica between 1697 and 1700. He had a large family in Jamaica and died there in 1740, initiating the spread of the name Campbell all over the island. Today there are many more Campbells in Jamaica per acre than in Scotland. In 1707 Scottish politicians signed 25 Acts to unify the parliaments of Scotland and England. The Act that was signed first was Act 4 which allowed the Scots to join the English slave business. Young Scotsmen rushed to the Caribbean to make quick fortunes as slave masters, slave doctors and administrators. The great economic benefits of Caribbean slavery to Scotland were clearly apparent to Robert Burns who wrote a toast honouring the "Memory of those on the 12th that we lost', commemorating one of the most gruesome and crucial naval battles fought between the French, Spanish and the British. The prize was Jamaica. Like other young Scotsmen who wanted to change their lives making money from slavery, Burns bought his ticket for Jamaica in 1786, intending to sail from Greenock with Highland Mary but his new book of poems sold well and he did not sail. Later, Burns' new lady friend, Clarinda (Mrs McLehose), sailed to Jamaica to discuss the state of her marriage with her husband, a slave master. On her return she told Burns her husband told her to return to Edinburgh as he was quite happy in Jamaica with his "ebony woman and mahogany children".
Many Scottish and English slave masters had children with their slaves. Robert Wedderburn (abolitionist) was the Jamaican mixed race son of Scottish slave master James Wedderburn and his black slave Rosanna. Many Caribbean people are of mixed race and many of us are descended from Scottish slave masters. It is therefore enlightening that the national motto of Jamaica is: Out of Many One People. My late mother's family name is Larmond – a mis-spelling of Lamont. The issue of surnames has been a matter of debate between the descendants of slaves but I feel that our lost African names and our present Scottish/British surnames are all part of a history that cannot be changed. My ancestors came out of a cruel slavery and chose the family surnames. I see no reason why I should alter the choice they made. I am proud that our slave ancestors endured and produced proud nations of black people in the New World. My mother's forefathers, like others who gained a small piece of land after slavery, described themselves as "planters" – the same name used to describe white slave-plantation owners. A small but significant statement of 'equality in position'.
Many other Scottish surnames such as Douglas, Robinson, Reid, Russell, Lewis, McFarlane, McKenzie, McDonald, Grant, Gordon, Graham, Stewart, Simpson, Scott, Ferguson, Frazer and Farqhuarson are common in Jamaica – so are Scottish place names.
Australia
In 1852 Wiliam Farquharson left Belnaglack Glenbucket with his wife Helen Fife and family (one child was born on the journey). The journey was quite horrific as noted below and on arrival in Australia William quickly succumbed at the age of 29 from that Scottish disease alcohol excess. He died of delirium tremens.
For Farquharson family tree see
Belnaglack Page
From
Moore Family Tree
The (Farquharson) family was assisted out here by the Highland & Island Emigration Society or HEIS.
Sailed aboard the Ship "Ticonderoga" left via Liverpool England on the 4/8/1852 and arrived in Melbourne 22/12/1852. 100 people died on this voyage & 68 were quarantined on arrival due to Typhus.
William was Aged 27, Helen was 32 & Annie was 2, at the time of the voyage and could read & write according to the ship manifest.
On 4 August 1852 in Liverpool, 795 migrants, predominantly Highland Scots, boarded the vessel, the Ticonderoga. With a huge labour shortage in the Australian colony brought about by the discovery of Gold in New South Wales in 1851, and the relaxation of emigration rules regarding the number of children allowed to travel, thousands of emigrants clamoured for transport to Victoria. They were humble folk and looking forward to a new life in the "Lucky Country". Little did they know that this was to be one of the most dramatic and tragic voyages to Australia.
The Ticonderoga was a four-masted American 'double-decker' ship of 1089 tons and one of four of its kind hired by the Emigration Commission (of the United Kingdom) to carry emigrants to Australia that year. The vessel was captained by Thomas H Boyle and carried 48 crew, which included a Dr J C Sanger as the surgeon superintendent and his assistant surgeon, Dr James William Henry Veitch. Provisions included over 36,000 lbs of flour, 12,000 lbs. of split pea s, 93 cwt of sugar, over 6,000 lbs of raisins, barrels of Navy bread, preserved beef and pork , canned soup, over 400 gallons of pickles and 7,000 lbs. of treacle not to mention the 25,00 0 lbs of oatmeal and 3 chests of tea left over from the previous voyage of the ship.
Under normal circumstances, the voyage should have been a relatively uneventful one with passengers experiencing a wide range of weather conditions and the occasional bout of sea-sickness. They might have entertained one another with singing and dancing on the deck, reading out aloud to themselves or engaging in long conversations about home with fellow passengers. The most remarkable concern for the passengers should have been about whether salted meat and pea soup were on the menu again. Instead it was whether they would survive the journey.
There were unforeseen problems associated with the double-decker aspect of the ship. Poor ventilation and lighting were the major two. As a result, washing the decks wasn't commonly practiced as the water would leak from deck to deck and it was almost impossible to dry out the ' damp'. The atmosphere between decks grew more and more polluted. The risk of disease was also heightened by a lack of space for exercise on the upper deck (du e to overcrowding) along with poor personal hygiene, an aversion to medical treatment and a n ignorance about the incubation of disease. There is no doubt that any infection or "fever" would thrive amongst such shocking sanitary conditions.
Dr Sanger reported that disease had been noticed about two weeks after the ship's departure: red rashes, strong delirium bordering on insanity and the ever-present diarrhoea and dysentery. 100 passengers perished on the voyage; 17 adult males, 29 adult females, 39 children between 1 and 14 years of age and 15 infants under the age of 1 yr. They died amongst the mould, the maggots and the squalor of disease. At the time it was not known that lice spread typhus, which most of the deaths were later attributed to. One passenger described how up to ten dead passengers were bundled up in bedding and mattresses at a time, and thrown overboard to float away. (Dundas, 1909)
On 5 November 1852, 90 days after their departure, the Ticonderoga crawled into Port Phillip Bay flying the yellow flag and carrying the stench of death. The Port and Harbour Master at Williamstown, Captain Charles Ferguson, reported that "100 deaths, and nineteen births had occurred on the passage, seven of the former since the ship anchored at the Heads. There are at present 300 cases of sickness amongst them, principally scarletina" (The Argus, Melbourn e, Tuesday November 9 1852, Shipping Intelligence Section). There were in fact, 311 cases of "fever" (defined as typhus), 127 cases of diarrhoea and 16 cases of dysentery on the ship' s arrival.
The report given by the Immigration Board in Melbourne to the Emigration Commissioners on the condition of the Ticonderoga on its arrival, stated that "The ship, especially the lower part was in a most filthy state, and did not appear to have been cleaned for weeks, the stench was overpowering, the lockers so thoughtlessly provided for the Immigrants use were full of dirt, mouldy bread, and suet full of maggots, beneath the bottom boards of nearly every berth upon the lower deck were discovered soup and bouille cans and other receptacles full of putrid ordure (sic), and porter bottles etc, filled with stale urine, while maggots were seen crawling underneath the berths, and this state of things must have been prevalent for a long time as the 2nd Mate describes the ship to have been in the same state when he supervised the cleaning of her by the Captain's order five weeks previously". (Welch, 1969 p.28)
The description on conditions given by Dr Hunt, the Port Health Officer, had a similar impact but wasn't nearly as offensive to the senses: "The great mortality seems to have been occasioned by the crowded state of her decks and want of proper ventilation, particularly through the lower deck. This caused debility and sickness among her passengers to such an extent that a sufficient number could not be found to keep them clean. Dirt and filth of the most loathsome description accumulated, tainting the atmosphere and affecting everyone who came within its influence as with poison." (Carroll, 1970 p. 29)
Captain Boyle landed the Ticonderoga at Portsea at Point Nepean, so chosen because of its isolated but accessible position and good anchorage. A quarantine ground was marked out with yellow flags and white paint on the trees, and tents were erected using the sails and spars from the ship. The government purchased two houses that had been occupied by lime-burners and converted them into hospitals. The Lysander sailed over from South Australia, and was outfitted as a hospital for the worst cases. By this stage, Dr Sanger and Dr Veitch were in a debilitated state, particularly the former as he had contracted typhus during the voyage. Supplies and medical staff from Melbourne were ferried down to the Heads from Williamstown, including Dr Joseph Taylor, surgeon of the ship, Otilla and a Dr Farman, as his assistant (surgeon of the ship, the Mobile). Despite the provisions, and medical attention, a further 68 passengers died in quarantine. Two crew member s also died, bringing the casualty total to 170.
The surviving passengers arrived in Melbourne on 22 December 1852, most without one or more of their family members. They were greeted by a settlement with few of the comforts of home and a sense of despair from other new arrivals. It was uncivilized country with its hot sun, dust, mosquitoes and flies. The accommodation shortage, expensive food and burgeoning crime were the civilized features. It must have been overwhelming after already sacrificing so much. All they could do was make the best of the situation and build something out of nothing for themselves. And they weren't alone with their loss.
Tragedy had also struck on the double decker ships Bourneuf, Marco Polo and Wanata that same year. The Bourneuf lost 88 of its passengers on the voyage, 83 of whom were children. The Marco Polo lost 52 passengers; 46 were children under the age of four years of age. The Wanat a lost 39 passengers, 30 being children.
The tragic loss of life did not go unnoticed and the Emigration Commission made the decision not to use double decker vessels in the future. It also reintroduced the policy whereby no family would be accepted for emigration in which there were more than two children under seven years or three children under ten years.
Australian Family from
Triconderoga.ComWilliam Farqhuarson
12th Apr 1825 Born in Glenbucket, Aberdeen, Scotland.
Son of James Farqhuarson and Anne FORBES,
19th Apr 1825 Christened in Glenbucket, Aberdeen, Scotland.
2nd Jun 1850 Birth of daughter Annie Farqhuarson in Tarland, Migvie, Aberdeen, Scotland
25th May 1852 Married Helen Fyfe in Tarland, Migvie, Aberdeen, Scotland.
Immigration, 1852, Victoria, Australia On The "Ticonderoga".
1852 Birth of daughter Mary Forbes Farqhuarson in At Sea Aboard the "Ticonderoga".
5th Apr 1855 Died in Cambellfield, Victoria. Died:
Cause of his death was delirium tremens.
William was a Blacksmith
Death Aged 29. He was the first Farqhuarson death to be registered in Victoria
Helen Fyfe
(his wife)
Born: 11 Jun 1820, Tarland, Aberdeenshire, Scotland
Marriage (1):
William Farqhuarson on 25 May 1852 in Tarland, Aberdeenshire, Scotland
Marriage (2):
Neil Wright on 18 Jul 1856 in Vic, Australia
Died: 1894, Coburg, Vic, Australia
Immigration, 1852, Victoria, Australia On The "Ticonderoga".
Helen married William Farqhuarson, Son of James Farqhuarson And Anne FORBES, on 25 May 1852 in Tarland, Aberdeenshire, Scotland. (William Farqhuarson was born on 19 Apr 1825 in Glenbucket, Aberdeenshire, Scotland and died on 5 Apr 1855 in Vic, Australia .) The cause of his death was delirium tremens.
Spouse 1.
William Farqhuarson
Children:
Annie Farqhuarson+
Mary Forbes Farqhuarson+
Helen next married Neil WRIGHT, Son of Thomas Wright and Anne Connelly, on 18 Jul 1856 in Vic, Australia . (Neil Wright was born in Kintyre, Scotland and died in 1891 in Cambellfield, Vic, Australia .)
Spouse 2.
Neil Wright
Children
Thomas Wright
Alexander Wright
Ellen Wright+
Spouse
Helen Fyfe
Children:
Annie Farqhuarson+
Mary Forbes Farqhuarson+

Annie Farqhuarson
Born: 2 Jun 1850, Tarland, Aberdeenshire, Scotland
Marriage (1): William DAVIE in 1869 in Vic, Australia #1939
Marriage (2): Andrew William FYFE on 21 May 1878 in Woods Point, Vic, Australia #2636
Died: 1922, Hawthorn, Vic, Australia #13219
Noted events in her life were:
Immigration, 1852, Victoria, Australia On The "Ticonderoga".
Annie married William DAVIE, Son of John DAVIE and Mary TOUGH, in 1869 in Vic, Australia . (William Davie was born in 1826 in Tarland, Aberdeenshire, Scotland and died on 21 May 1873 in Vic, Australia .)
Family Links
Spouse 1
William Davie
Children:
Mary Ellen Davie

Annie next married Andrew William FYFE, Son of John FYFE and Mary Maxwell Farqhuarson, on 21 May 1878 in Woods Point, Vic, Australia . (Andrew William Fyfe was born on 3 Oct 1848 in Tarland, Aberdeenshire, Scotland and died in 1922 in Hawthorn, Vic, Australia .)
Spouse 2.
Andrew William Fyfe
Children
Margaret Fyfe
John Fyfe
William Fyfe
Ann Agnes Fyfe
Neil Wright Fyfe

Mary Forbes Farqhuarson
Born: 1852, Transit, Aboard "Ticonderoga" Enroute Australia
Marriage: Donald Mckay in 1873 in Vic, Australia
Died: 1933, Woodstock, Vic, Australia

Mary married Donald Mckay, Son of John Mckay and Anne Mcdonald, In 1873 In Vic, Australia. (Donald Mckay was born in Sydney N.S.W., Australia and died in 1936 in Woodstock, Vic, Australia #16403.)
Spouse
Donald Mckay
Children:
John William Mckay
Thomas Alexander Mckay
Edith Annie Mckay
Ellen Isabella Mckay
Lachlan Mckay
Louis Henry Mckay
Jessie May Mckay
Olive Adelaide Mckay
Geoffrey Chandos Mckay

Other Emigrants from Glenbucket
See
Dow familyAlexander Dow
1826
Birth 17 Aug 1826 Glenbucket/Glenbuchat
Alexander emigrated to the US in 1886 per the 1900 census, where he is shown as a widower, residing with his son James in Beverly City, MA. However he shows up visiting back in Glenbucket in 1901, with the family of his niece Mary Ross (nee Beattie, below).
Death 18 Feb 1908, Beverly, Essex Co, Massachusetts.
Buried Beverly Farms Cemetery. Informant at death was John Born. Dow, son
Father Robert Dow, b. 30 Oct 1796, Strathdon (and Corgarff)
Mother Ann Dawson, b. 07 Feb 1795, Glenbucket/Glenbuchat
Family Margaret Beattie, b. 08 Jun 1831, Glenbucket/Glenbuchat
Margaret Beattie Glenbucket. (Family Details Below) Born - 08 jun 1831
"Beattie - 1831 - James Beattie, in Netherton, and Elspet Findlay his wife had a daughter born on the 8th day of June, baptized & named MARGARET 9th day of same month, in presence of James Michie, in Sluggie & Charles Beattie, in Netherton"
Married - Alexander Dow June 4th 1848 Glenbucket
"Alexander Dow Peatfold & Margaret Beattie Netherton having had their banns of marriage regularly proclaimed were married in the presence of the kirk session"
Died - 8 Feb 1870 Peatfold, buried Glenbucket Churchyard. Informant Alexr Dow, widower (present).
Married 04 Jun 1848 Glenbucket/Glenbuchat
Children
1. Ann Dow, b. 22 May 1848, Glenbucket/Glenbuchat
2. James Dow, b. 05 Apr 1850, Glenbucket/Glenbuchat
3. Robert Dow, b. 05 Apr 1850, Glenbucket/Glenbuchat
4. Alexander Dow, b. 14 Aug 1852, Glenbucket/Glenbuchat
5. William Dow, b. 13 Sep 1854, Glenbucket/Glenbuchat
6. John Dow, b. 23 Aug 1856, Glenbucket/Glenbuchat
7. Hellen Dow, b. 27 Nov 1859, Glenbucket/Glenbuchat
8. Charles Dow, b. 21 Dec 1861, Glenbucket/Glenbuchat

Robert, James, and Alexander emigrated to America in 1871.
They arrived New York on the ship "India" 29 Apr 1871.
They are listed as:
Robt: Dow 20 Pattern Maker
Jas: Dow 20 "
Alexr: Dow 18 Shopman

From the
Johnston FamilyGeorge Johnston
Signaller, Royal Field Artillery.
Son of Hellen Johnstone (Beltimb) Emigrated to Canada in the 1920s
Alex Fraser
Corporal, American Expeditionary Force.
Son of William Fraser (shop) and Mary Anne Johnstone (Beltimb) emigrated to USA before WW1 and came back with US Army
From
Leopard Magazine, demise-of-a-strathdon-fermtoun
When the head of the Reid family died in 1824, his widow and family emigrated to Canada, except for one son, Adam, a shoemaker, who stayed on in Upperton, alone and unmarried, until his death in 1875.
From
Bremner.ComRobert Bremner
b. c 1835/38, Glenbucket, ,26 occupation Farmer 1873, Canada, m. 31 JUL 1865, in Manse of Glenlivet, Auchbreck, ,27 Elspet (Elsie) McPherson , b. 24 DEC 1844, Inveravon, , (daughter of John McPherson and Elspet Bremner) occupation Laborer 1901, d. 07 Jan 1935, Chesley, Walkerton, ON, Can.29 Robert died 14 Apr 1886, Sullivan Twp., Grey Co., ON, Can.30 1851: Worked as farm labourer for Archibald REID at Dockington. 1861: Employed as Miller in Glenbucket (1861 census). 1865: Resident at Mill of
Glenbucket at time of marriage. Emigrated 1872-1875 1881: Farmer, Sullivan Twp., Grey Co., ON 1886: Lived at Lot 29, Con. 7, Sullivan Twp. at time of death. Elspet: Elsie was Robert BREMNER's second cousin. (Marriage certificate). 1891:Widowed, lived with children in Chesley Village, Bruce North, ON. 1901: Immigrated
From
Descendants of William GlennieEliza Glennie
born May 29, 1874 in Glenbucket, Aberdeen, Scotland.
She married Charles Dawson Glennie 1902 in His cousin - both the last of their families., son of James Glennie and Isabella Howie. He was born April 5, 1871 At Lochrie, Strathdon, Aberdeenshire..
More About Eliza Glennie:
Census: 1881, Living in Mains, Glenbucket with family. Aged 6.
Charles Dawson Glennie:
Education: Ardler school in Glenkindie, and the Glenbuckat school
Emigration: in Late afternoon. Arrived NYC Sat June 4, 1887. S.S.Alaska - one of the fastest
ships of the time. It carried steam and sails. Ticket bought in Aberdeen, and promised a berth
for all 5 of the family, but only Eliz. able to get a berth.
Other 1: Met Eliza at Glenbuckat school, and later married.
Other 2: 1900, trip back to scotland - met Eliza. In 1902 another trip back to marry her.
Residence: on return from marriage - 52 Salem St., Lawrence. Later at Mass. Ave. Nth
Andover
From
Beatties of Glenbucket
John Beattie Netherton
Chr - 1781 December 8 William Bettie in Ballachduce & Jean Innie has spouse had a son baptised called John before witnesses Adam Bettie in Nethertown & James Bettie in Belnaglach [old: William Bettie in Ballachduie had a son baptised called John before witnesses Adam Bettie in Nethertown & James Bettie in Belnaglach]
D - Aft 1838, probably in Canada [referenced in letter to George Beattie (below) in Canada]
M - yes, bef 1838, but have not determined her name yet.
Note: Based on the fact that John does not appear on Strathdon censuses, and various greetings to "John and his mistress" written from family in Scotland to family in Ontario, it has been presumed that John joined his siblings in emigrating to Canada. However, records for John in Canada have not yet been found.
From
Grassies - from Scotland to Ontario and Manitoba
Elizabeth Grassie who married William Ogg in Glenbucket Scotland in 1835. According to the 1901 Census, Elizabeth emigrated to the Dundas/Barton area of Wentworth county in 1835.
The William Grassich who married Ann Anderson had a sister Mary who married Adam Hay of Upperton, Glenbucket.
In 1836 their son Adam was on board the Earl of Durham in the Port of New York and was heading for Upper Canada along with Alexander Ogg and a William Crawford, all of Glenbucket. This Alexander Ogg was the brother of William married to Elizabeth Grassich and was undoubtedly heading towards Wentworth county to join his brother.
In a bit of a rare occurence, Adam Hay would return to Upperton in Glenbucket when his father was found dead in a snow bank in one of the awful winters of the late 1830s. I believe the first hand testimony of this Adam Hay was crucial to the decisions of so many Glenbucket families (Reids, Grassichs, Crawfords, Walkers etc) to pull up stakes and head for Wentworth county in the late 1830s and early 1840s.
From
Canada Genealogy Forum
Upperton: Adam Hay was born July 1815 in Uppertown Glenbucket, Aberdeenshire, Scotland and he married Jessie Farquharson (b.Nov.22,1825) in 1847. They had 11 children -Mary,Isabella,Ann, Adam (my great grandfather), Catherine, William, James, Alexander, Elizabeth, Jesse Charlotte and Margaret. My greatgrandfather (Adam born Oct. 3, 1853 -Uppertown) married Jane Grant(born Sept. 17,1854) on Sept 11, 1878. They had 9 children - Jessie, Jane, Annie, James, William (my grandfather),Adam, Christina Ann, John and Robert. My grandfather William Hay (born March 19, 1884) married Jane Earl Scott (born Sept 13, 1884 in Dalmuir) daughter of John Scott and Martha McLeary. My grandparents came to Massachusetts in 1906. My grandfather's brothers and sisters settled in Scotland, Canada, US and Australia.
From
Dryburgh amily TreeJames Michie
Born: 8 Sep 1872 - Glenbucket, Aberdeen, Scotland [OPR]
Christened: Died: aft. Jun 1907 - Canada [marriage date]
Marriage: 10 Jun 1907 - Toronto, York County, Ontario, Canada
Wife Ann Halley Drybrough [Coral Line]
Born: 30 Mar 1880 - North Leith, Edinburgh, Midlothian, Scotland 692 / 01 entry 269
Died: aft. Jun 1907 - Canada [marriage date]
Father: William michie (c. 1829- )
Mother: Margaret McDonald (c. 1829- )
From
Biographical sketches of some of the residents of Elgin CountyJames Begg
, owns 100 acres of land on lot 42, Talbot Street, Township of Southwold, which is worth about $12,000. Mr. Begg was born in Glenbucket, Scotland,
March 15th, 1812, and first came to the Township of Southwold in October, 1846. During the winter of 1846-7 he lived in St. Thomas, and then settled upon the farm which he now occupies.
Mr. Begg has filled every important municipal position in the township, having served as Reeve, Deputy Reeve and Councillor. He was married in June, 1856, to Margaret Currie, a native of Argyleshire, Scotland, and they have two children, viz., Margaret Elizabeth and James, who reside with their parents. Mrs. Begg is a daughter of Donald Currie, whose father emigrated from Scotland with his family, and settled in Yarmouth Township. Mr. James Begg is the only member of his family who came to America.
Alan Johnston sent the following information:
Immigrant Ships Transcribers Guild
Ship Earl Durham
Dundee, Scotland & Aberdeen, Scotland to New York
20 August 1836
Alexander Ogg 25 M Farm Laborer Glenbucket Scotland Upper Canada 2 Boxes Clothing
William Crawford 24 M Farm Laborer Glenbucket Scotland Upper Canada 1 Chest Clothing
Adam Hay 21 M Farm Laborer Glenbucket Scotland Upper Canada 2 Chests Clothing &c
Alex Ogg is probably the son of William Ogg & Mary Dingwall, Beltamore.
If it is, he returned, married & had family 1842-54 in Strathdon then 1856-65 in Ontario.
A William Crawford was born in 1812 to Peter Crawford & Beatrix Gordon.
To expand on the above the following are some family details of the three emigrants.
Alexander Ogg
1811 – of the
Ogg family Baltimore
Birth 13 Feb 1811 Glenbucket/Glenbuchat
Father William Ogg, b. 07 Jan 1785, Strathdon and Corgarff
Mother Mary Dingwall
Emigrated to Canada
Adam Hay
mentioned above, and the following:
He returned to Glenbucket on the death of his father
From the Harry Beg Letters noted above:
21st May 1838
– Winter was unusually long and late, we had no snow of consequence until the last day of Christmas when a serious storm commenced which lasted fifteen weeks without one single fresh day, the average depth would have been fully 3 feet to four feet and where it drifted some wreaths several hundred feet deep, While writing this opposite my own window I can see several wreaths of snow, a good number of people lost their lives.
Adam Hay
was one of the sufferers.
Chas Begg Junior
(Michael Anderson of Strathdon provided the following story which may relate to the death of Adam Hay:

Have you heard about the man buried in a matchbox in Glenbuchat? When I heard about it, I asked my father and he remembered hearing about it. His recollection of the event was, that they found the bones on a hill after winter and the shop keeper supplied the display matchbox ie as a coffin. He seemed to think it was a Mr Hay from Glenbuchat."
)
Hay, Adam
b. 25 Jan 1786
d. 1838
Uppertown, Glenbucket, Aberdeenshire, Scotland
m. Grassick, Mary b. ABT 1790 Death before 1908 ‎(Age 93)
Child

Hay, Adam
b. 20 Jul 1815 Uppertown, Glenbucket,
d. 01 Jan 1908 Upperton Glenbucket,
Cause of death: Cattarh of Stomach - Old Age 7 days
Occupation Farmer
m. Farquharson, Janet 26 May 1847 Glenbucket, Death of spouse 9 November 1904 ‎(Age 89)‎
Children


Hay, Mar b. 29 Jun 1848 Glenbuchat, m. McConnachie, Robert
Hay, Isabella b. 1849 Uppertown, Glenbucket,
Hay, Ann b. 1851 Uppertown, Glenbucket,
Hay, Adam b. 1853 Uppertown, Glenbucket, m. Grant, Jane
Hay, Catherine b. 1856 Uppertown, Glenbucket, m. Riddel, William
Hay, William b. 1858 Uppertown, Glenbucket,
Hay, James b. 1860 Uppertown, Glenbucket,
Hay, Alexander b. 10 Feb 1863 Glenbucket,
Hay, Elizabeth b. 1866 Glenbucket,
Hay, Jessie Charlotte b. 1868 Glenbucket,
Hay, Margaret b. 1870 Glenbucket,




James Ross
Birth: 21 Apr 1857 in Glenbucket,
Census: 1861 Beltamore, Glenbucket,
Death: Aft 1900 in prob St Paul, Ramsey, Minnesota
Census: 1871 Easterbucket, Glenbucket,
Census: 1881 Church Street, Nairn, Nairnshire, Scotland
Census: 1900 Edmund Street, St Paul, Ramsey, Minnesota
Father: William Ross b: 16 JAN 1821 in Beltamore, Glenbucket
Mother: Jean Rannie b: 19 AUG 1833 in Easterbucket, Glenbucket,
Marriage 1 Jessie Ross b: JUN 1858 in Scotland
Married: Abt 1887 in prob Minnesota 7
Children
1. Elsie J Ross b: Aug 1889 in Minnesota
2. Child Ross b: Bef 1900 in prob Minnesota
Picture added on 23 February 2011 at 22:49
This picture is in the following groups
people