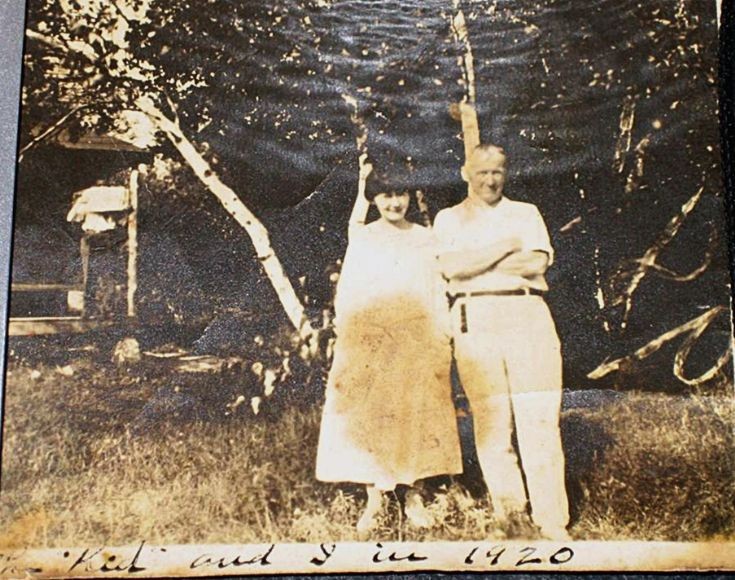 The Glenbuchat Image Library
72 James Forbes & Daughter Gladys
The above picture has been given by Mr James Addison.
Mr Addison writes:
"The picture is James Forbes & his Daughter Gladys Lillian Forbes.
"James Forbes, Tombreck. He emigrated to Maine and kept in touch with his cousins on my side of the family.
Jim Forbes lived at Hillside Camps, Belgrade Lake, Maine US,
Jims wife died in 1905 when Gladys was eight,
I see that his brother Sandy also went to Maine.
His wife was a Stewart from Tarland who was a teacher in Glenbuchat and they married just after she landed there"
There is a possibility James may be related to the Forbes family at Tombreck.
Does anyone out theer have any suggestions to identify these two.
Picture added on 19 December 2010 at 19:31
This picture is in the following groups
people