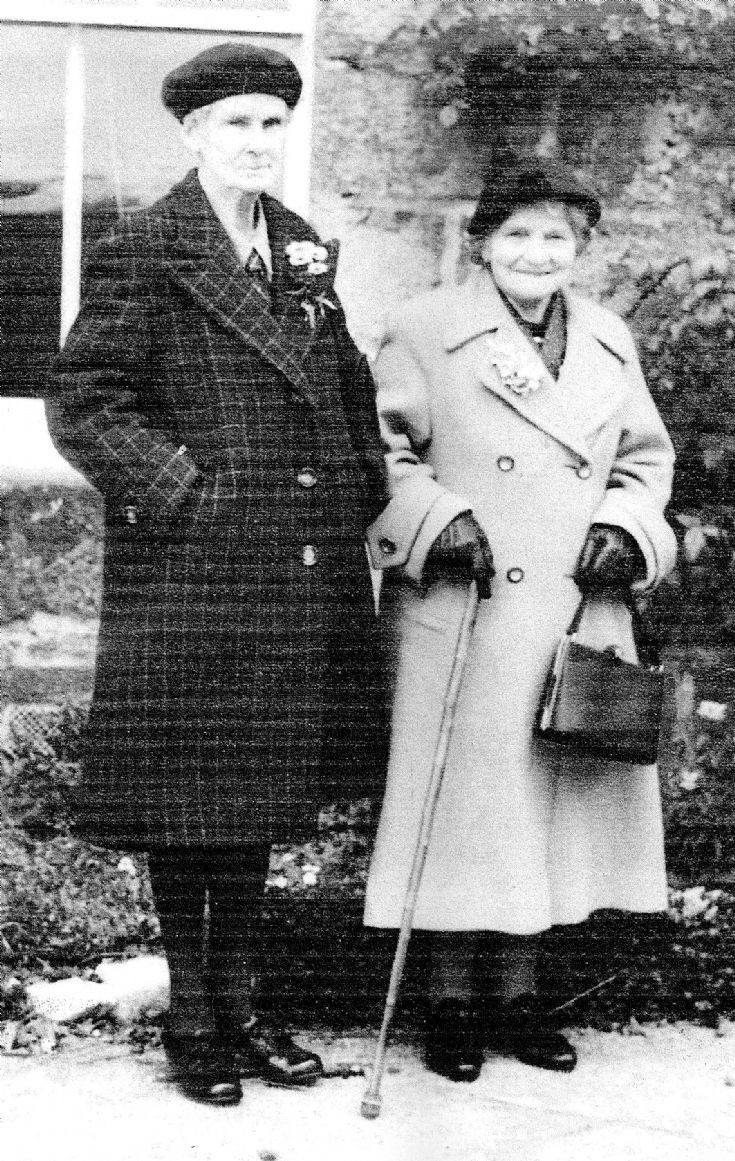 The Glenbuchat Image Library
73 Jean Farqhuarson and Elizabeth Stewart
Jean Farqhuarson (on the left) on her way to a wedding.
Comments from Sylvia Alexander:
"The picture of Jean Farquharson and my grandmother I think was taken outside my Grandmothers farm at Torrancroy. Jean was obviously taking her to a wedding but I do not know what wedding and I am not sure of the date. Elizabeth Ann Leys Stewart and her first husband was my Grandfather William Reid McGregor. She married a second time to John Don who was farmer in Torrancroy and she lived the rest of her days there. I have many happy memories of summer holidays from school spent at Torrancroy."
Jean lived in a cottage at Badenyon
Picture added on 03 August 2010 at 15:28
This picture is in the following groups
people