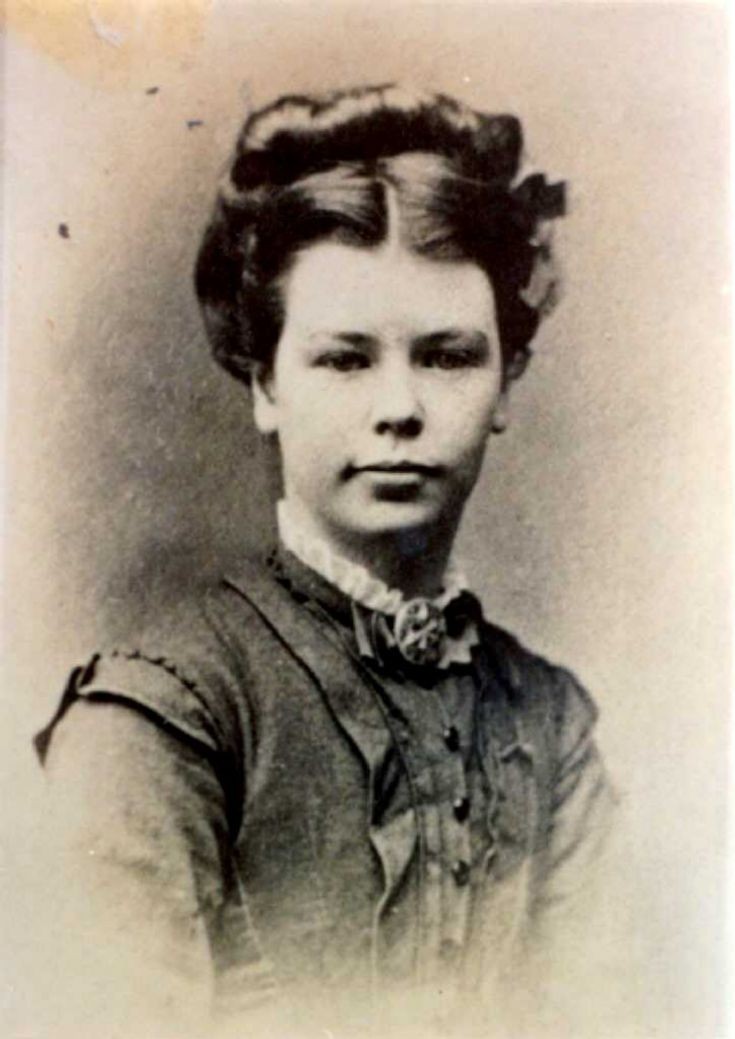 The Glenbuchat Image Library
10 Ellen (Nellie) Deans Allan 1851-1917
This photograph was taken about 1871 and shows Ellen (Nellie) Deans Allan (1851-1917), neé Smith. In 1876 she married the Free Church minister James Hamilton Allan (1846-1899), who was ordained and ministered in the parish of Glenbuchat - from 1876 to 1881. He was then transferred to Sellafirth on Yell. Ellen was the daughter of William Pirie Smith, Free Church minister in Keig, and Jane Robertson. Her brother was the famous Scottish scholar William Robertson Smith (1846-1894). This photo is from the estate of her sister Alice Thiele, neé Smith, my gr.grandmother.
Ellen was rather educated. As suggested by her brother she spent some years in Germany to study German and music. In 1874 she translated vol. 1 of the German theological work "Theology of the old Testament" (Theologie des Alten Testaments) by Gustav Friedrich v. Oehler.
After her husband had died on Yell in 1899, she stayed there until 1909 feeling commited to the people. Only then she moved to Peterculter. She died in 1917 after a very prolonged flu.
See Free Church Annals
,
Church and Manse
,
Picture Ben Newe by ATS,
Picture From Buchaam, Strathdon looking north
Picture added on 18 March 2010 at 21:26
This picture is in the following groups
people