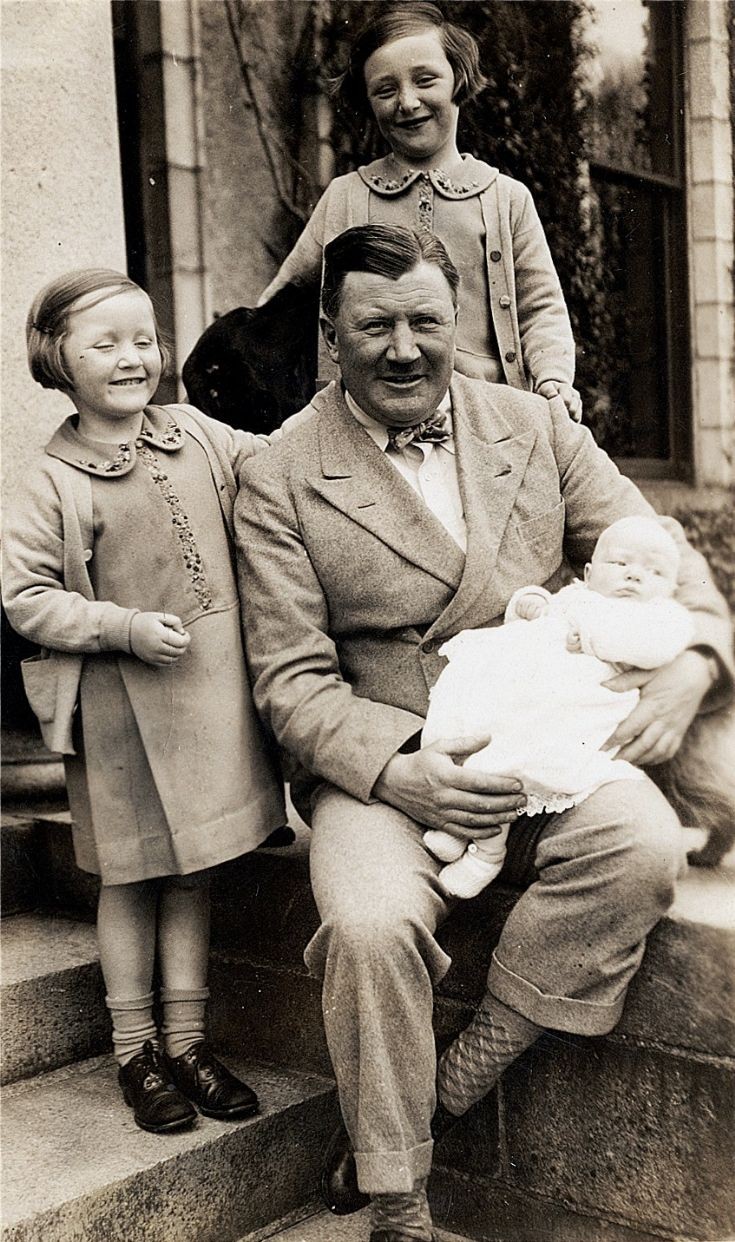 The Glenbuchat Image Library
62 Col James Barclay Milne and family
Mr Johnny Sanchez writes:
I spent a few years at the glen as a small boy.
I was looking into the history of col James Barclay miln and unless I have missed something he had three daughters.

Jean being the eldest, Bo the middle sister. And Jessie was the youngest.

Jessie B to all that new her died aged 62. She had two children and married in the 60's to Adam Hugh Deane. (Now lives in south end on sea. ) They lived at Moatenden priory, Kent. Divorced mid 70's. Jessie B met Adam whilst on stage in the theatre in the late 60's she appeared in a few west end shows about that time.

Jessie I believe is seen as a baby in the pic of col James Barclay. Jean standing behind. And Bo to the left. Jessie in his arms.

Picture added on 21 December 2009 at 20:01
This picture is in the following groups
people