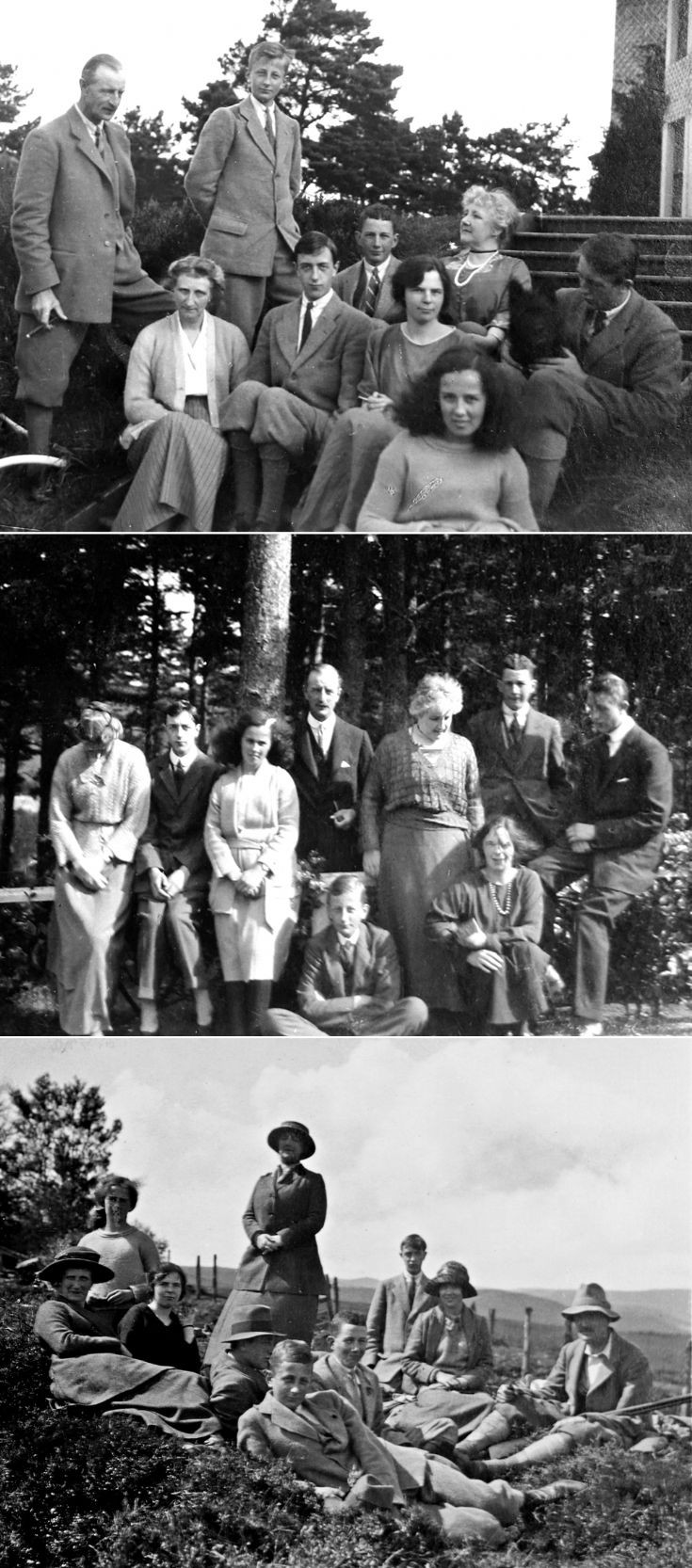 The Glenbuchat Image Library
16 Thesiger Family at Tornasheen c 1922Picture Copyright of J&K HardieClick for Castle Newe Photo Album Return to Introduction
Newe Castle Photo Album and Visitors Book
This Album contains some selected pages from a Photograph Album dated from 1920's and a Visitors book starting in 1888 from Castle Newe.
The Photo Album is embossed M. S. Forbes which may refer to Mabel Susan Forbes sister of Sir Charles Forbes the 5th Bart. She was born on 19th March 1871 and therefore would have been 51 by the start of the album.
It seems to have been kept by one of Sir Charles daughters possibly Bettine.
The picture above shows:
Thesiger Family at Tornasheen a large house now demolished west of Bellbeg
Picture added on 04 December 2018 at 23:57
This picture is in the following groups
people