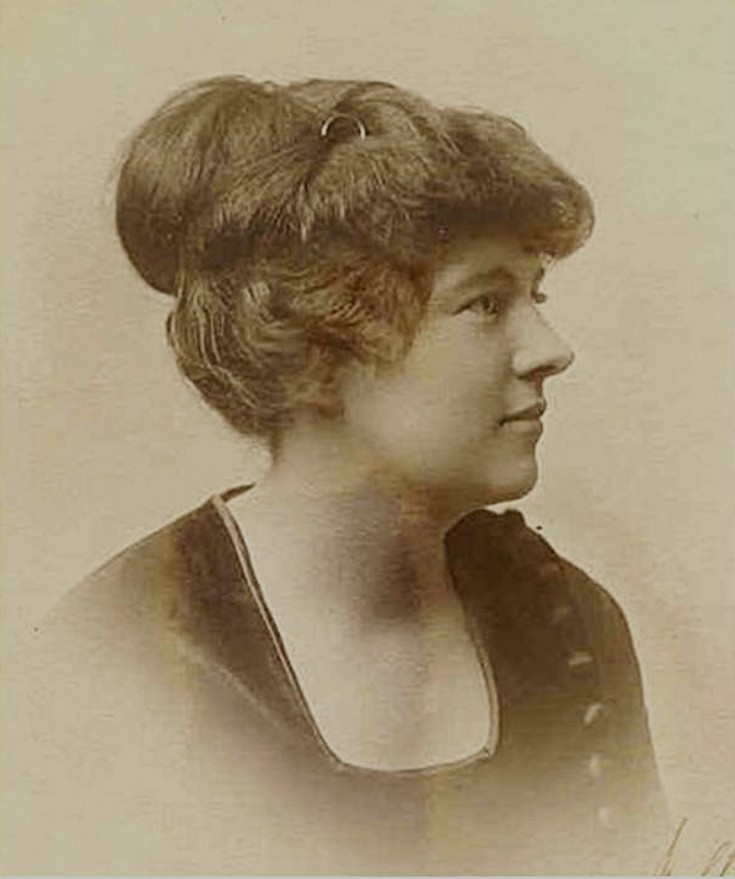 The Glenbuchat Image Library
17 Dr Ada Chree ReidDr Ada Chree Reid
(photo - courtesy of Donna Chree Watson, text courtesy of Cressida Potter)
Dr Reid is descendant from two famous Glenbuchat families. The Reid family of
Baltimore
and the Chree family of
Sunnbrae Farm
Cressida Potter of the
Reids of Rinmore Site
writes of Dr Ada Chree Reid
"An equally distinguished lady was born to Adam Reid, Adam was the grandson of Peter Reid and Mary Dingual of Baltimore, Glenbuchat and brother of my great, great, great grandfather James. Adam left the glen in 1884 for the United States of America and settled in New York City. He married an American Nellie Dodge and they had five children. Ada Chree Reid was their second daughter born in 1896 in Connecticut (Chree was Adam's mother's maiden name).
Ada was a pioneering woman doctor in Manhattan. In the 1920 census for the U.S., Ada was aged 24 and a pathologist, but by 1930 she was head of her own household and was a 'medical physician'. She was to champion equal rights for women in medical education programmes and the armed forces and was a prominent member of the National American Women's Suffrage Association. In 1929 she published a medical paper entitled "The Value of the Fluoroscope as an Adjunct to Routine Physical Examination of the chest" in the American Revue of Tuberculosis.
Dr Ada Chree Reid also served on the Committee for the World Health Organization and was secretary of the Women's Medical Association of the City of New York ; she was also a member of the Medical Women's International Association and on the Board of Directors for World Health Inc. Ada died on 2nd May 1974 in Norwich Connecticut: She never married dedicating her life to medicine.
Reid and Chree connection :Adam REID
b. 3 APR 1801 Glenbuchat, ABD, SCT d. 23 APR 1886
Parents: Father: Peter REID Mother: Mary DINGUAL
Marriage 1:2 JUL 1838 Glenbuchat, ABD, SCT
Spouse: Isobel CRAWFORD
Children:
Ann REID b. 18 MAY 1840 Glenbuchat, ABD, SCT d. 3 JUL 1901
Marriage 2:7 APR 1849 Glenbuchat, ABD, SCT
Spouse:
Mary CHREE
b. 28 APR 1829 Baltimore, Glenbuchat, ABD, SCT d. 3 AUG 1889 Glenbuchat, ABD, SCT
Parents: Father: William CHRUIE Mother: Mary DAWSON
Children:
Mary Ann REID
Jean REID b. 3 NOV 1851 Glenbuchat, ABD, SCT d. 18 MAY 1892
Janet REID b. 6 SEPT 1853 Baltimore, Glenbuchat, ABD, SCT d. 7 MAR 1933 Boutiebank
Margaret REID b. 23 NOV 1855 Baltimore, Glenbuchat, ABD, SCT
Adam REID b. 18 APR 1859 Glenbuchat, ABD, SCT
Isabella REID b. 7 JUN 1861 Glenbuchat, ABD, SCT d. 1942 Glenbuchat, ABD, SCT
Peter REID b. 1863
Hellen REID b. 5 APR 1866 Baltimore, Glenbuchat, ABD, SCT d. 25 JUN 1868
William REID b. 5 APR 1866 Baltimore, Glenbuchat, ABD, SCT
Catherine Elizabeth REID
Charles George REID b. 1870 d. 8 AUG 1900 Denmill, Touch
John Alexander REID b. 3 MAR 1874 Glenbuchat, ABD, SCT
Picture added on 06 December 2010 at 22:01