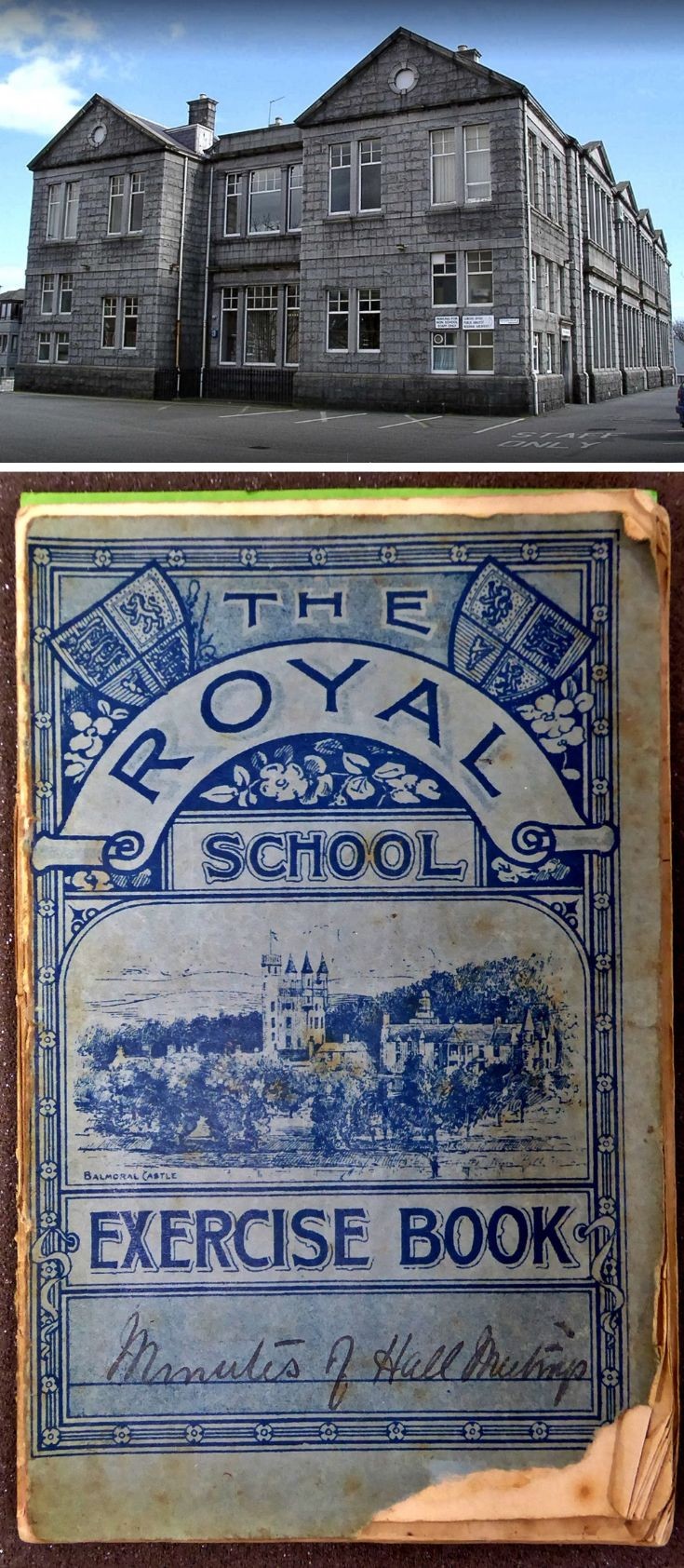 The Glenbuchat Image Library
1 Glenbuchat Hall ArchivesThe Aberdeen City and Aberdeenshire Archives
The Aberdeen City and Aberdeenshire Archives are held in the Old Aberdeen Town House branch in Dunbar Street Old Aberdeen
Photos above are:
Old School building in Dunbar Street which houses the archives
Front of the Minute Book of the Glenbuchat Hal Committee from 1899
Aberdeen City and Aberdeenshire Archives houses the records of Aberdeen City Council and its predecessors dating back to the twelfth century. In addition, the Archives currently administers the records inherited by Aberdeenshire Council.
The holdings also include the records of local businesses, churches, charities, voluntary organisations and individuals, and the Assessor's records for the Grampian Joint Valuation Board. Some records are held under the Charge and Superintendence of the Keeper of the Records of Scotland. Public access to the archive's collections is facilitated in our Town House and Old Aberdeen search rooms.
Some years ago, the records and documents from the Glenbuchat Hall were deposited in the Archives.
The Archivist has kindly given permission for the Glenbuchat records to be photographed and displayed in the Glenbuchat Heritage Web site
The following pages in this album relate to the Minute books of the glenbuchat hall as well as other documents which accompanied them
Copyright remains with the Aberdeen City and Aberdeenshire Archives
Picture added on 25 September 2018 at 17:46
This picture is in the following groups
hall