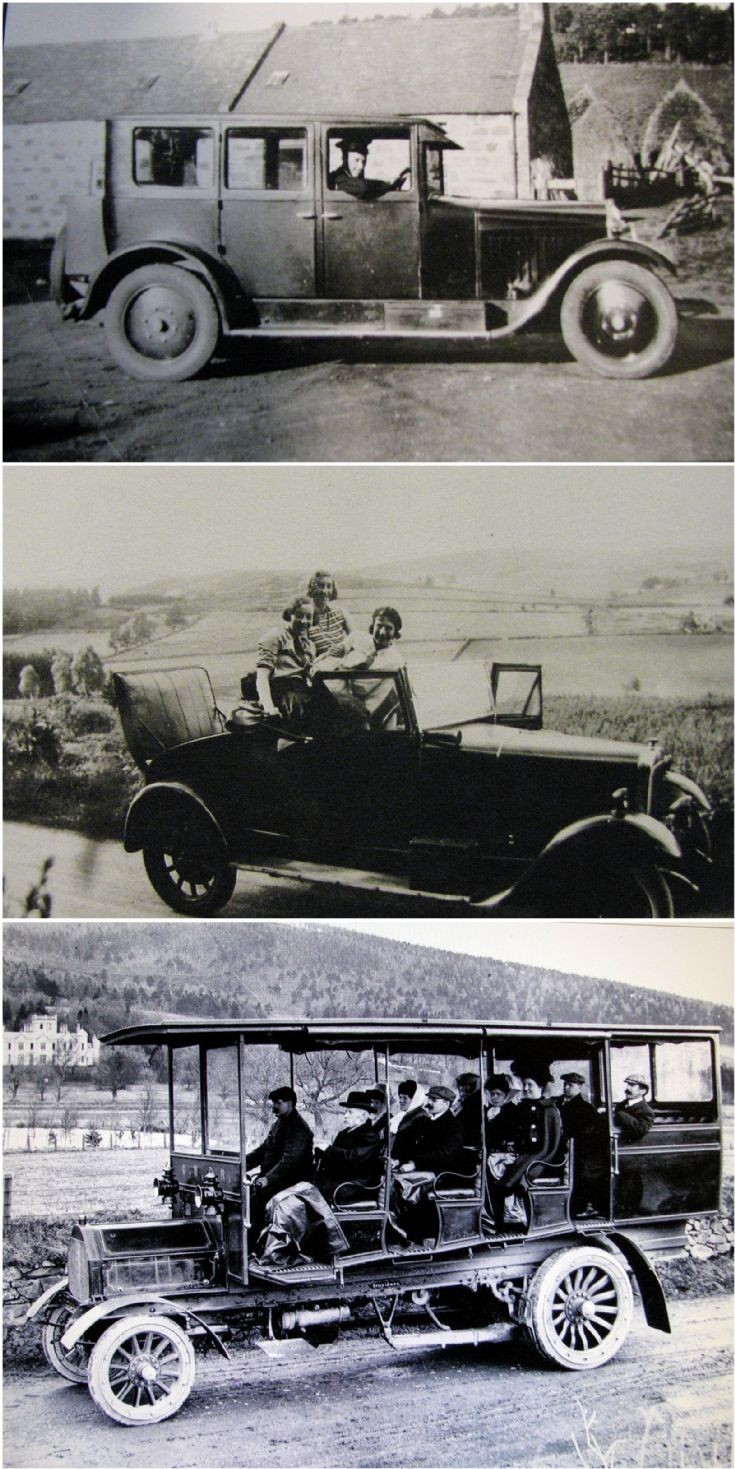 The Glenbuchat Image Library
152 Newe Transport
The following three pictures demonstrate transport used by the Forbes family who lived at Newe Castle. The pictures must date from the 1920's – 1930's.
I am grateful to George Hardie of House of Newe for permission to use the pictures.
The Top Picture is of the Newe Chauffeur who I am told is Jim Morrison of Kintore. Can anyone identify the car?
The Middle picture is of two Forbes Girls, Agnes and Jean and an unidentified friend.
The bottom picture is of a coach carrying the Forbes family and staff passes Newe Castle, visible in the background.
In the front near the camera is the estate manager; in the second row from nearest the camera is Sir Charles Forbes and then his wife Lady Forbes. In the third row are three ladies from the castle; finally in the back nearest the camera is the Newe Chauffeur, George, having a day off.
Click Below for larger picture
View Large Version
Picture added on 05 November 2012 at 17:44
This picture is in the following groups
Transport
Comments: