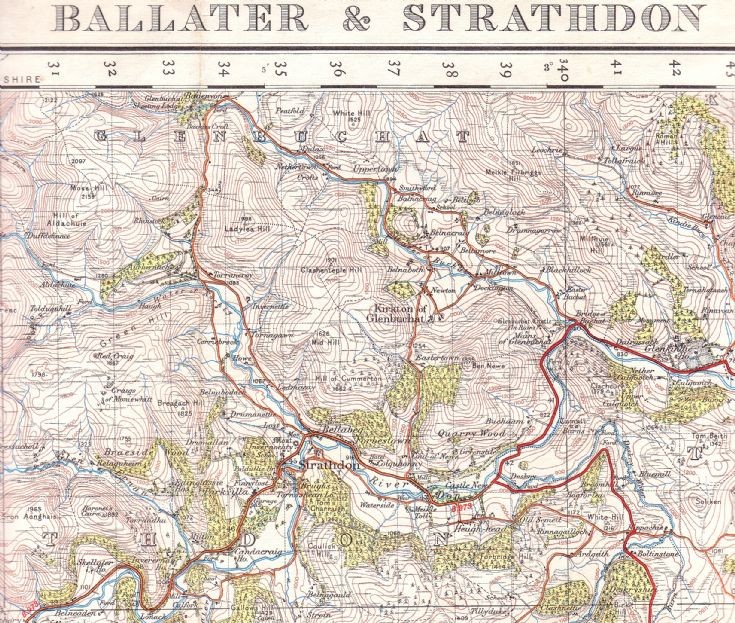 The Glenbuchat Image Library
93 1927 Revision of OS map of Glenbuchat
This 1927 Revision of the OS map of Glenbuchat was printed in 1946
Click on "View large version" to see more detail
There are a number of interesting points to note compared with newer maps.
The two roads on either side of the Nochty are equally important whereas now the west road is only a track.
The road has to ford the river at The Upper Lodge.
The Milton is spelt Milltown
There is a second bridge at Dockington which was present until about 2000.
Balnacraig near Smiddyford (called Smithyford) is documented
Ther is still a building at Midtown at the Deuchry
Castle Newe is still recorded
View Large Version
Picture added on 06 September 2011 at 23:56
This picture is in the following groups
maps