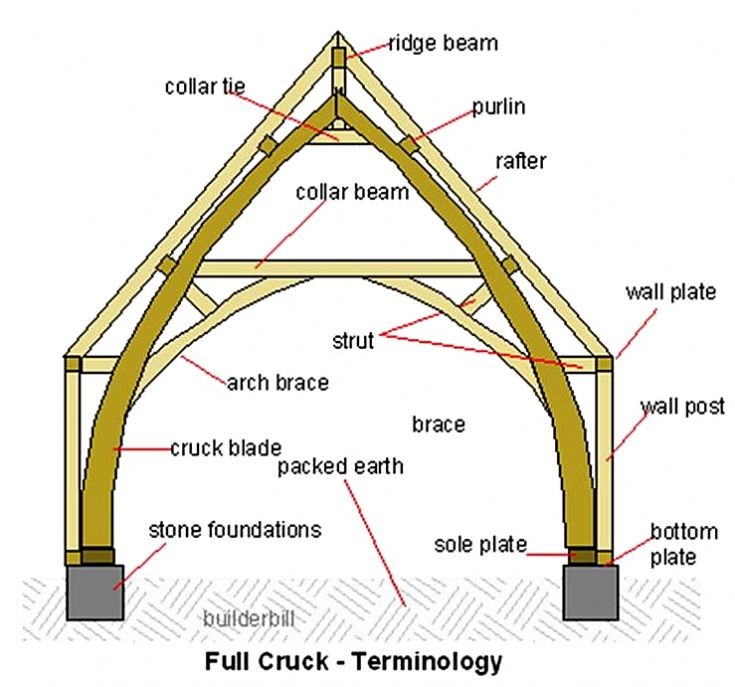 The Glenbuchat Image Library
18 Cruck Frame BuildingCruck Construction
From
www.buildinghistory.org
Typical construction method of Highland Houses. An example existed at
Beltimb
into the middle of the 20th Century
A category of medieval architecture of unsure origin where the main load bearing members are crucks. Large section naturally bent timbers that reach from the height of the roof to the floors. Later they extended to low side walls.
Crucks were most used for houses and barns no more than 6m (20ft) wide, put up for smallholders, parsons and, most of all, peasants. The earliest survivals date from the 13th century and most must have been built before 1600, when the rising demand for two full storeys made crucks obsolete.
Examples can be seen at the.
Highland Folk Museum at Newtonmore
Picture added on 02 February 2011 at 17:38
This picture is in the following groups
buildings