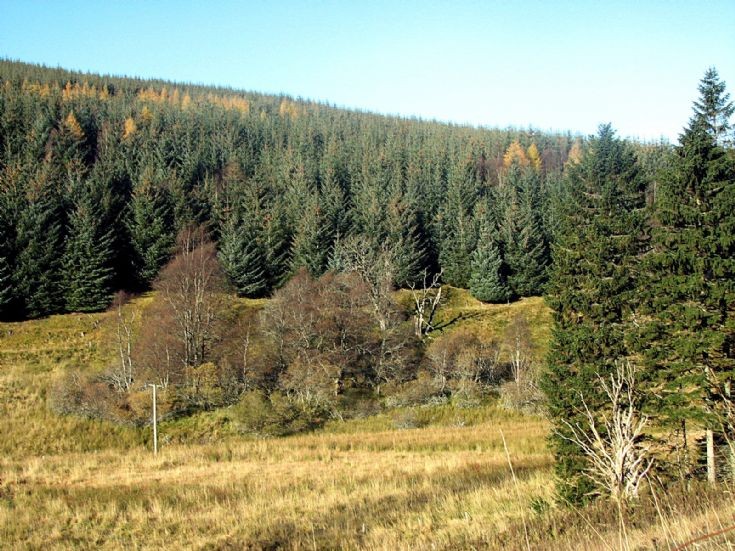 The Glenbuchat Image Library
58 Tullocharroch Croft
Tullocharroch Today
Tullocharroch (Glenbuckct). ? Tulach carrach, "stony knoll."
The unreclaimed land around this farm is very stony.
If you take the road up the Glen and pass the old Mill of Bucket, just before you enter a small copse of trees, look over to the other side of the river.
There is a small collection of deciduous trees (middle of photograph)
Inside the copse is an L shaped embankment with just a few stones outlining the footings of a building. This is the building of Tullocharroch.
It is not surprising this was a damp site as the ground in the did is like a marsh with water running in off the hill.
Click here to see the past history of Tullocharroch
Picture added on 19 November 2010 at 16:39
This picture is in the following groups
farm