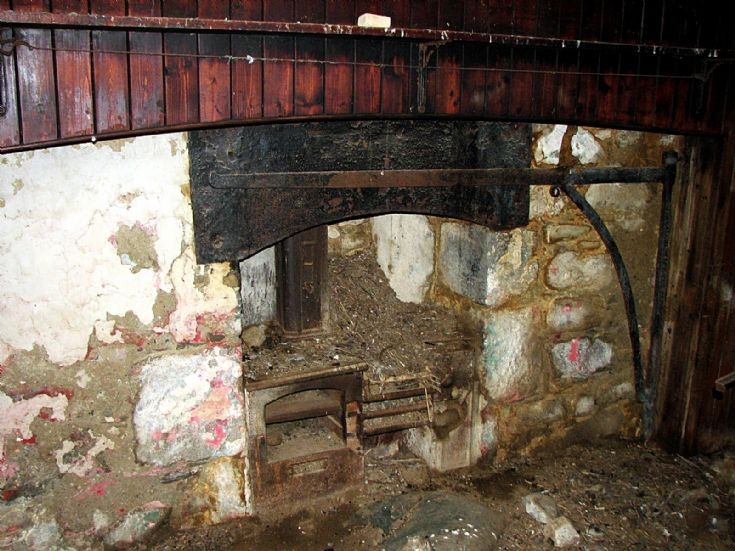 The Glenbuchat Image Library
48 Fireplace at Dulax Farm CottageSearch on 'dulax'
for more details and pictures of Dulax
Note the fireplace with the stove beside, cast iron chimney piece and large 'Swey' metal arm to hold cooking pots. The fireplace has some similarity to the
'Glenbuchat Ingle'.
Note the wodden panneling which may enclose the stone arch.
What is a Swey?
From 'Buchan Words and Ways Author: Alexander Fenton'
There was a bar of iron or wood across the inside of the 'lum', and this was the 'rantle-tree'. The word goes back to 1671 in older Scots, and its closest relative seems to be Norwegian dialectal randa-tre. This does not mean it has a Norse origin in the North- East. The term is widespread in Scotland, and will have come north as the Northumbrian forms of English crept up through the country, though it must have come into Northumbrian English from Norwegian sources.
The 'crook-an-'e links' hung from the 'rantle-tree', and held the pots and kettle 'abeen 'e lowin' eizels', above the burning embers. A common later alternative was the 'swey', which could be swung out and in on hinges.
Picture added on 12 October 2010 at 22:52
This picture is in the following groups
buildings