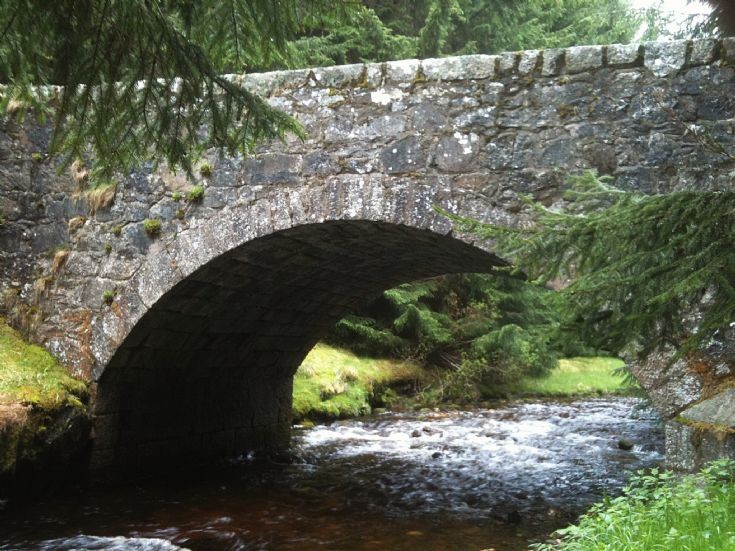 The Glenbuchat Image Library
39 Nochty Bridge at Auchernach
Nochty Bridge at Auchernach
This bridge was built by Gen Nathaniel Forbes of Auchernach in 1832
Dated 1832. Road bridge over Water of Nochty on old road from Lost to Auchernach. 2 segmental arches, N floodwater arch slightly smaller, with voussoirs and cutwaters. Curved approaches with pyramidally-coped square-section terminal piers. Coursed, roughly squared rubble with low flat-coped parapets.
FURTHER DESCRIPTION: inscription:
ERECTED / BY / GEN N FORBES / 1832.
This bridge carries an unclassified public road over the Water of Nochty.
Information from RCAHMS (RJCM), 20 February 1998.
The granite-built bridge measures 23m in length and 4.2m in width at carriageway level, and the parapets to either side (0.75m high and 0.4m thick) are splayed at either end, more so at the SE corner where approach to the bridge is from a track set parallel to the river.
Note on the side of the north east facing arch
the mason's mark
Picture added on 09 August 2010 at 22:34
This picture is in the following groups
buildings