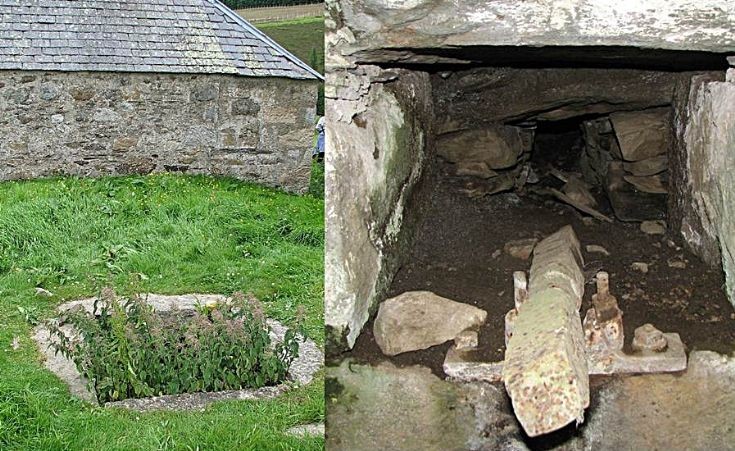 The Glenbuchat Image Library
36 Horse Mill at Badenyon
Horse Mill Badenyon
A horse-mill is a mill that uses a horse as the power source. Any milling process can be powered in this way, but the most frequent use of animal power in horse-mills was for grinding grain and pumping water. Other animals used for powering mills include dogs, donkeys and oxen. These are all forms of animal engines.
Behind the barn at the small steading at Badenyon is a raised piece of ground with a central pit with stone walls. From the side of the pit facing the barn is a small tunnel and at the other end in the barn is the end of a drive shaft.
This would have been the site of a 'Horse Gin or Engine' where one or two horses would have walked round the central wheel and gears converted the motion to turn the drive shaft which could power agricultural machinery including milling.
Click to see Catalogue of Agricultural Machinery featuring a 'Horse engine'.

Click to see picture and details of threshing machine which may originally have been horse driven.
Access to site courtesy of Mark Blaxter Badenyon
Picture added on 19 July 2010 at 22:17
This picture is in the following groups
Badenyon