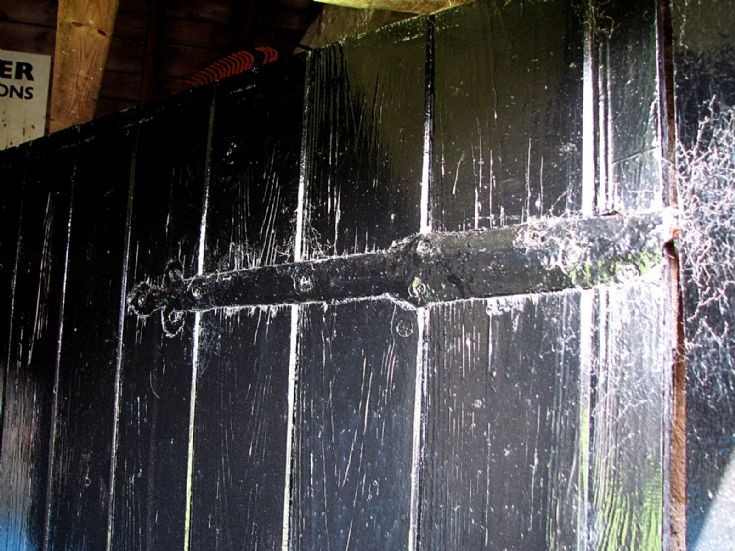 The Glenbuchat Image Library
35 Hinge at Badenyon Steading
Decorative hinge on door of Badenyon Steading.
This may be a relic from the
Old Glenbuchat Castle
" Little visible evidence of the castle remains apart from a large wall forming an impressive terraced bank, and probably the steading door hinge, described in The Book of Glenbuchat as a very fine wrought-iron hinge band, 1ft 11 in length, ending in a trefoiled point: this is evidently old work, taken from a door of consequence, and is probably a relic of the castle. It was previously recorded as part of the steading at Begg's House, but has always been situated at this earlier steading, and was recently carefully reinstated after replacement of the timber door. "
Access to site courtesy of Mark Blaxter Badenyon
Picture added on 19 July 2010 at 19:32
This picture is in the following groups
Badenyon