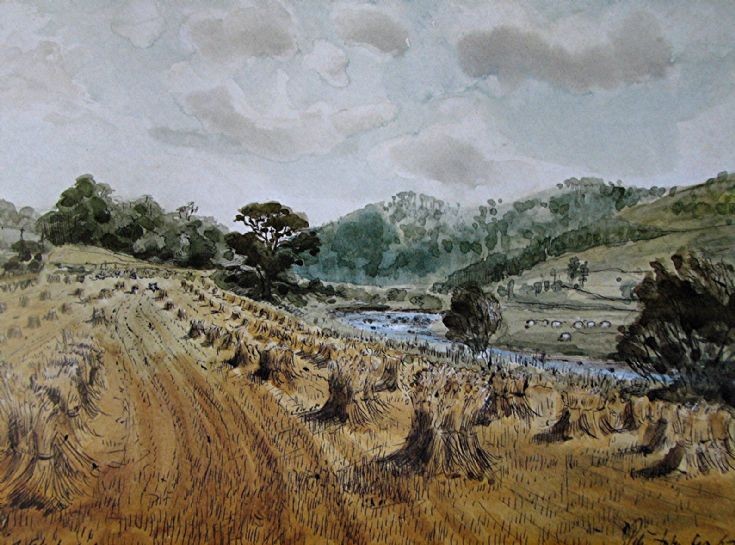 The Glenbuchat Image Library
11 The Don near bridge of Buchat
Painting by Peter Foster
Peter Foster was born 1919, and educated at Eton and Trinity Hall, Cambridge. When he was seven he was encouraged to paint by a watercolourist and has been an amateur holiday painter ever since. At school he was taught by Robin Darwin among others and one summer by Wycliffe Egginton, a traditional watercolour painter.
After the war he qualified as an architect and became a partner of Marshall Sisson. He is s member of the Art Workers' Guild, (Master 1980) and was the surveyor of the fabric of Westminster Abbey from 1973 – 1988. Peter Foster has exhibited with the Cambridge Drawing Society, the Norwich Art Circle, the Huntington Art Group and the Royal Academy. In 1989 at the Judd Street Gallery, he was given a one-man show of forty pictures painted during the previous fifty years.
He was a close friend of George Hardie of House of Newe and visited Glenbuchat often.
Picture added on 18 March 2010 at 22:02
This picture is in the following groups
paintings