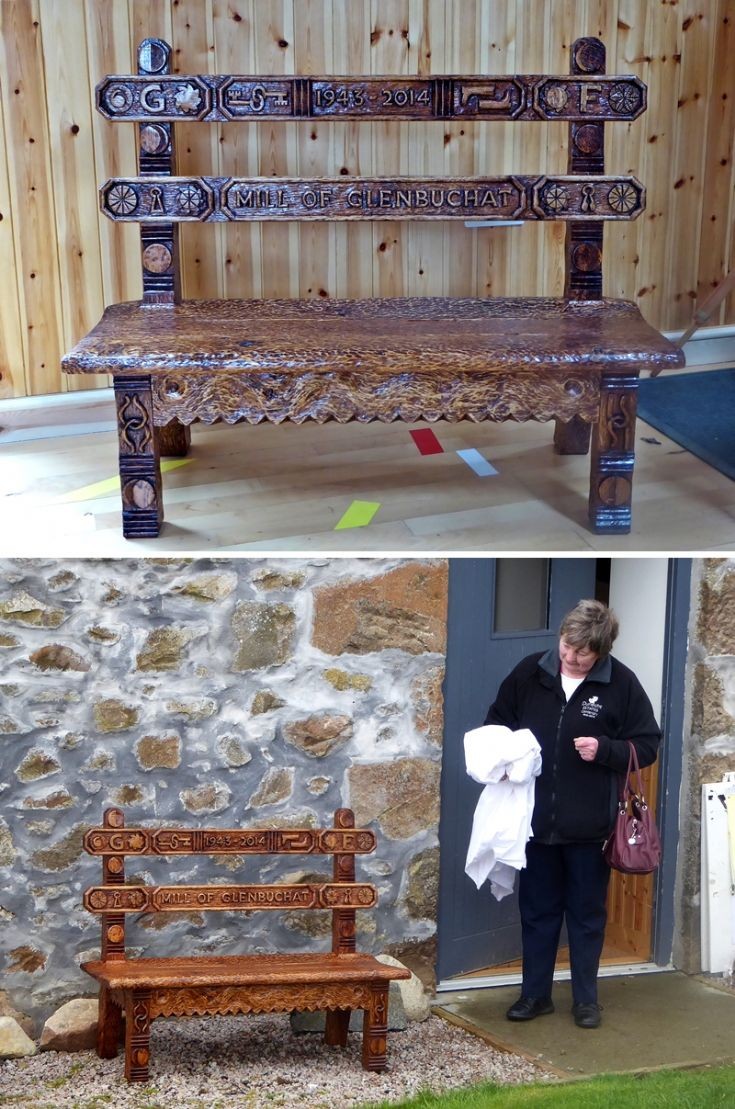 The Glenbuchat Image Library
20 George Farquharson Commemorative Bench
At the Glenbuchat Spring Fair in May 2016 a bench in memory of George Farquharson was unveiled by his sister.
George Farquharson
who died on 14th December 2014, had been born and brought up in at the Mill of Glenbuchat, and had lived there all his life. He had been the Hall Keeper at Glenbuchat Hall for 52 years.
Generous donations were given to enable a bench to be carved specially to commemorate his life. The bench was designed and carved by Gavin Smith an expert Wood Carver from Corgarff. Gavin has worked in details into the bench which reflect aspects of George's life.
Click on large image below to see the details of the carving.
View Large Version
Picture added on 01 June 2016 at 18:31
This picture is in the following groups
mill