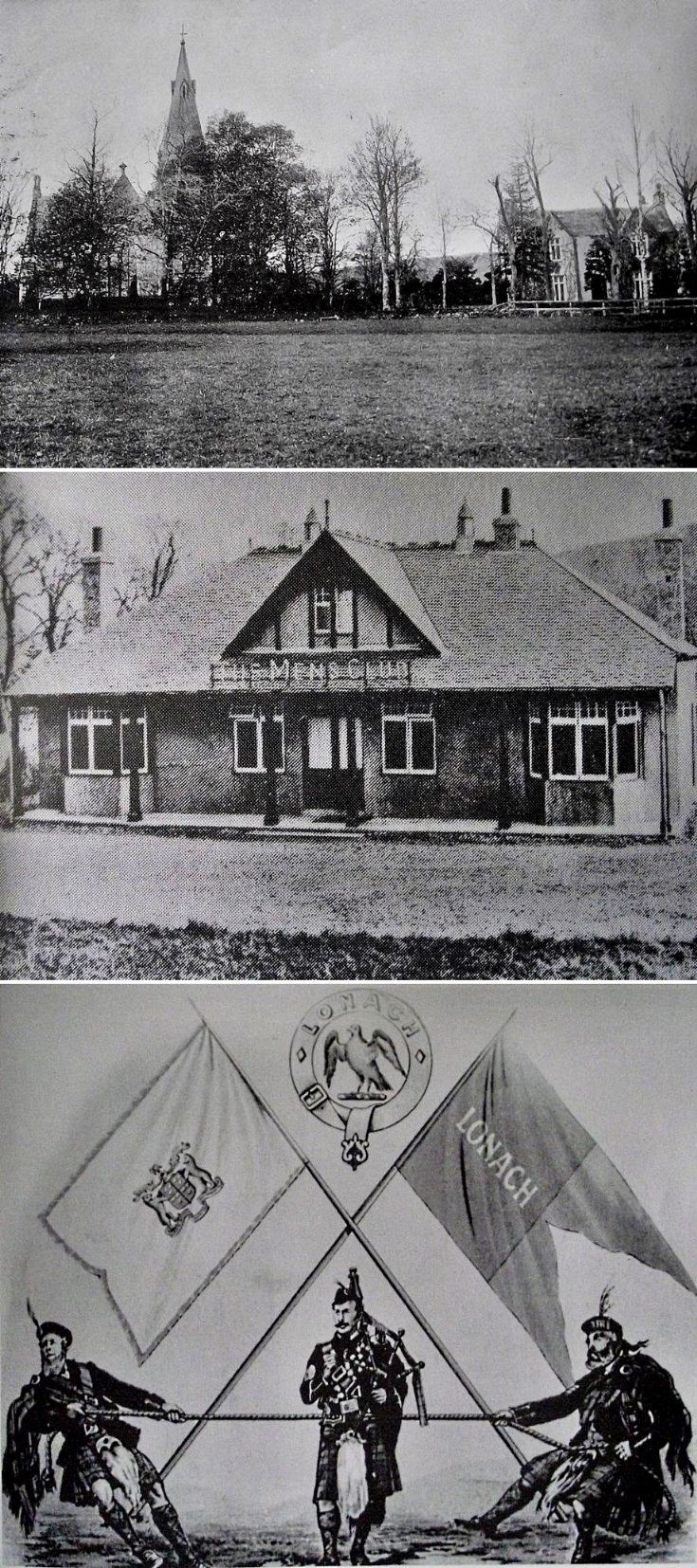 The Glenbuchat Image Library
4 Strathdon Photos Alex Glennie
from Invercargill New Zealand is related to a number of Strathdon families, the Glennies, Watties, Grassick sand the Kellas families. In 1865 Alex's great grandfather emigrated to New Zealand some years after his brother Alexander who had previously emigrated in 1859.
Alex's father Charles Glennie started compiling a family tree and Alex has continued the work. He has now produced an impressive 252 page book outlining the Glennie family history.
In compiling his history Alex collected a number of photographs of the area and he has kindly forwarded them for display on this web site. Many thanks to Alex for sending the photos.
The photos above show:
1. Strathdon Church
2. The Lonach Club Rooms 1920
Now the home of the Lonach Society
3. Lonach Flag
Picture added on 13 September 2015 at 21:14
This picture is in the following groups
buildings