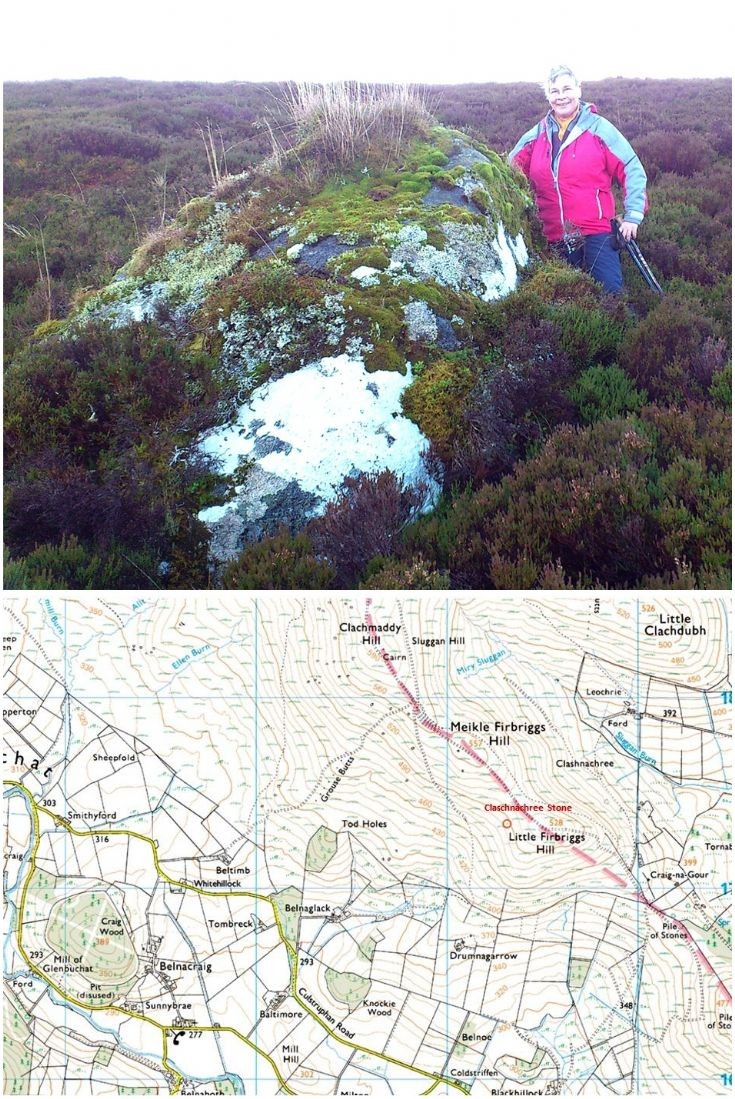 The Glenbuchat Image Library
153 Claschnachree stoneClaschnachree stone
Little Firbriggs Hill,
NJ31NE 75 3946 1753
Marker on map is only approximate position.
From the Galeic:
Clashnachree. Hollow of the boundary.
Clais, trench- like hollow;
na, of the;
criche, gen. of crioch, boundary.
Photo, courtesy of Gill Russell, of Maria Dawson at the Claschmachree Stone on the hills between Glenbuchat and Glenkindie.
Picture added on 06 November 2012 at 12:55
This picture is in the following groups
places