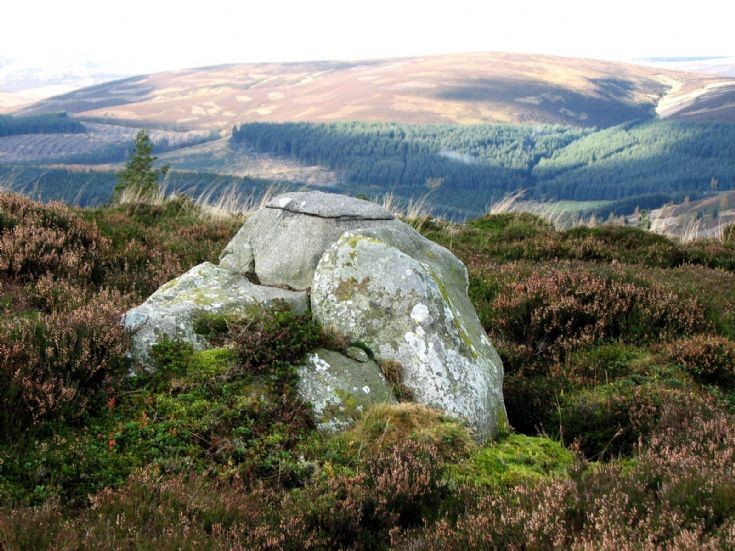 The Glenbuchat Image Library
85 Katie McCallum's cairn? Katie McCallum's Cairn Map
Is this Katie McCallum's cairn?
If you take one of the tracks over from Invernettie in Glen Nochty to Kirkton in Glenbuchat you should pass the site of Katie McCallum's cairn.
As you climb up from Invernettie and reach the top of the ridge overlooking Ben Newe and Glenbuchat ,there is a large stone on the left of the track with what appears to be a ditch around it. Is this the site of the cairn?
It is not known who Katie was but there was a long history of Callum, Callam or McCallum in the glen especially living at Newton farm. Perhaps she was one of that family. If anyone know please get in touch
Picture added on 05 December 2011 at 23:46
This picture is in the following groups
places
Comments: