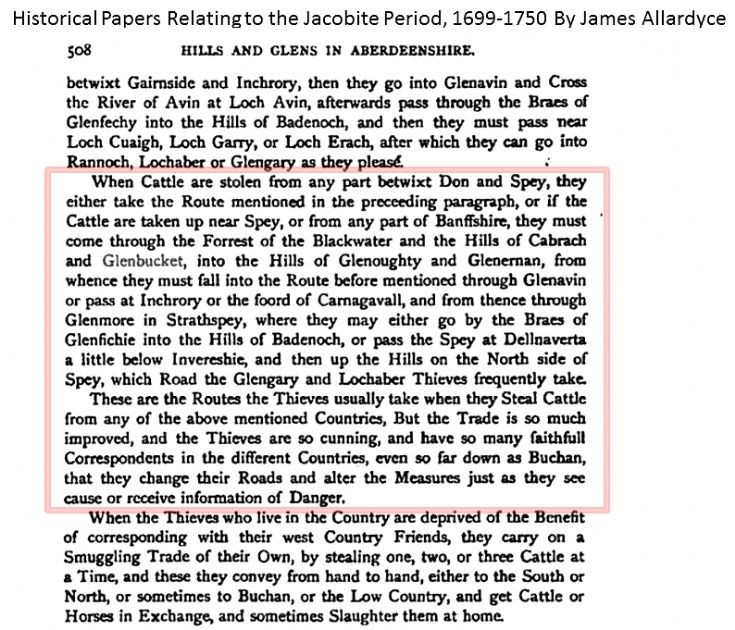 The Glenbuchat Image Library
126 Cattle Rustling in the Glen
Cattle Rustling through Glenbuchat
From 'Historical Papers relating to the Jacobite Period 1699-1750'by James Allardyce.
The above article mentions that the path of Cattle rustled in Speyside and Donside was over the Ladder Hills and via Glenbuchat and Glen Nochty to the South.
This all adds to the lawlessness of the Glen at the time with illicit whisky stills and whisky smuggling.
Picture added on 24 November 2011 at 21:40