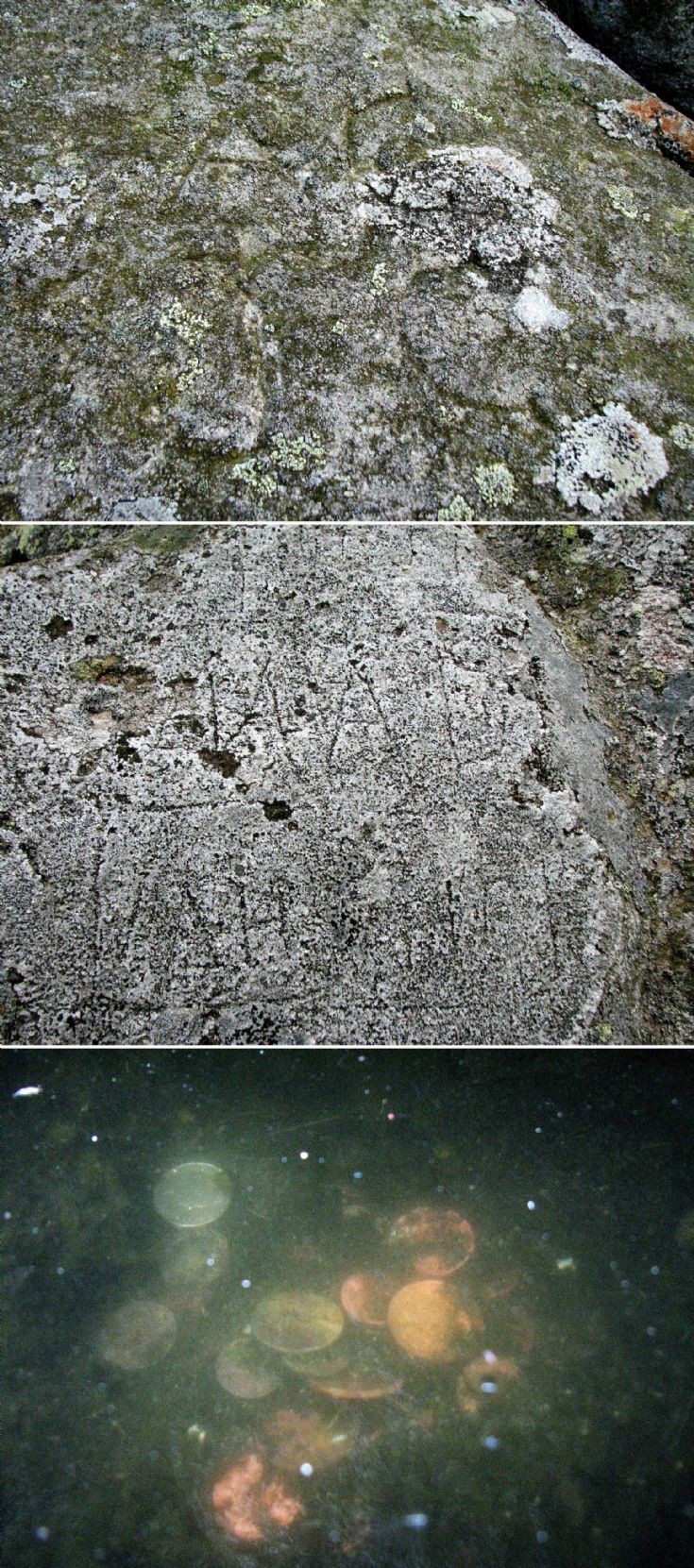 The Glenbuchat Image Library
107 Ben Newe Well Inscriptions
Ben Newe 'Holy Well'
Further to the
previous page about the well
, the above photos show aspects of the well in more detail.
The engravings alas do not represent ancient celtic script but more modern graffiti, probably going back to many years ago.
The top picture shows carving of initials probably AC with CC below.
The middle picture clearly shows either M or A then AD above with AH and possibly HF below.
The lowest picture shows coins in the foot of the well once the algae was cleared away. To anyone thinking of removing the coins remember, good luck is supposed to accompany those who put and object in, so I assume ill luck will be the fate of those who take things out!
Picture added on 30 September 2011 at 20:22
This picture is in the following groups
places