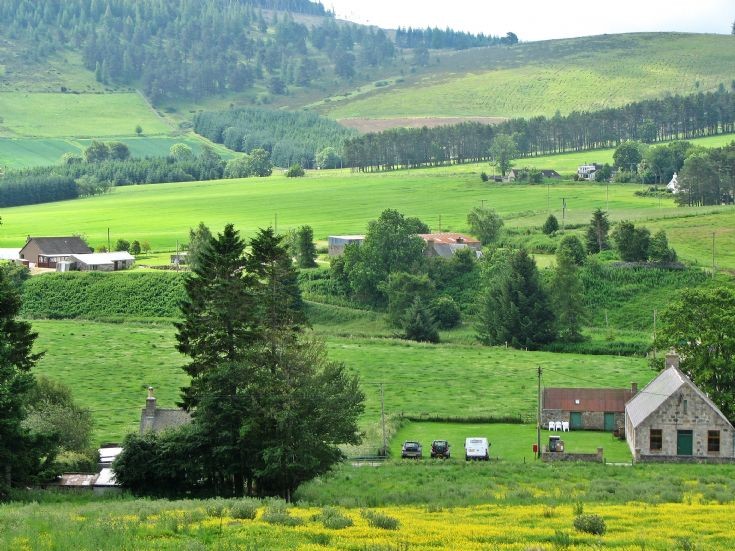 The Glenbuchat Image Library
80 Belnaboth
Belnaboth (Glass, Glenbucket, Towie). Baile nam both, " town of the huts or bothies."
Lying at the foot of Ben Newe on the banks of the river Buchat, the original Clachan of Belnaboth at one time numbered 20 roofed buildings and home for up to 15 families. Now there are only two habituated buildings and some outbuildings on the site.
This photo shows the Glenbuchat hall in the foreground, Belnaboth with two buildings (
East Belnaboth
and
West Belnaboth
) in the mid ground and The Newton and Eastburn in the background
Click for more details on Belnaboth in the past and Family History of residents.
Picture added on 29 August 2011 at 23:49
This picture is in the following groups
places