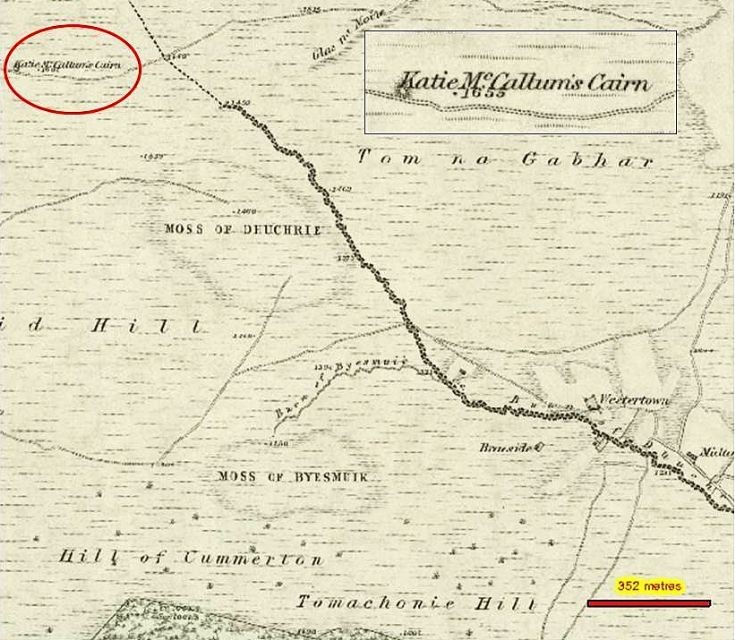 The Glenbuchat Image Library
103 Katie McCallum's Cairn
Katie McCallum's Cairn marks the spot where a woman (whose name, however, was Callum) died in the snow before 1866.
The cairn is on the side of Clashenteple Hill. Clashenteple Hill from the Gaelic 'Clais an t-seipeil', "hollow of the chapel." The name may have some connection with the church lands described in Reg. Ep. Abd., I., 309.
If you take one of the tracks over from Glenbuchat at the Deochry and cross to Glen Nochty you should pass the site of Katie McCallum's cairn. At the time of writing it is not known if it still exists and there is no photograph of it. (It is hoped to remedy this soon).
Photo of possible cairn today
It is not known who Katie was but there was a long history of Callum, Callam or McCallum in the glen especially living at Newton farm. Perhaps she was one of that family.
See the history of the McCallum name
Picture added on 11 May 2011 at 17:35
This picture is in the following groups
places