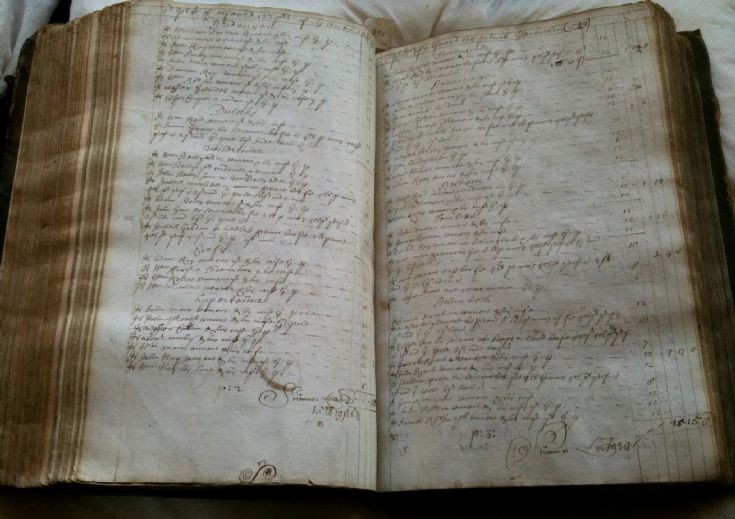 The Glenbuchat Image Library
87 Original 1696 Poll Book
Photo of the original 1696 Poll book (courtesy of the Aberdeen University Library) held at the Special Collections Department of the library.
Book open at page on 'Glenbucket'
The Parish of Glenbucket in the first official 1696 poll contained 14 clachans with a population of 179 consisting of 94 males and 85 females in 85 family groups. However it only lists those of taxable age, so the total population was probably between two and three times the 179 listed - over 400 souls.
See next page for more details about Belnacraig

Click for transcription of the original book

Picture added on 16 March 2011 at 18:35