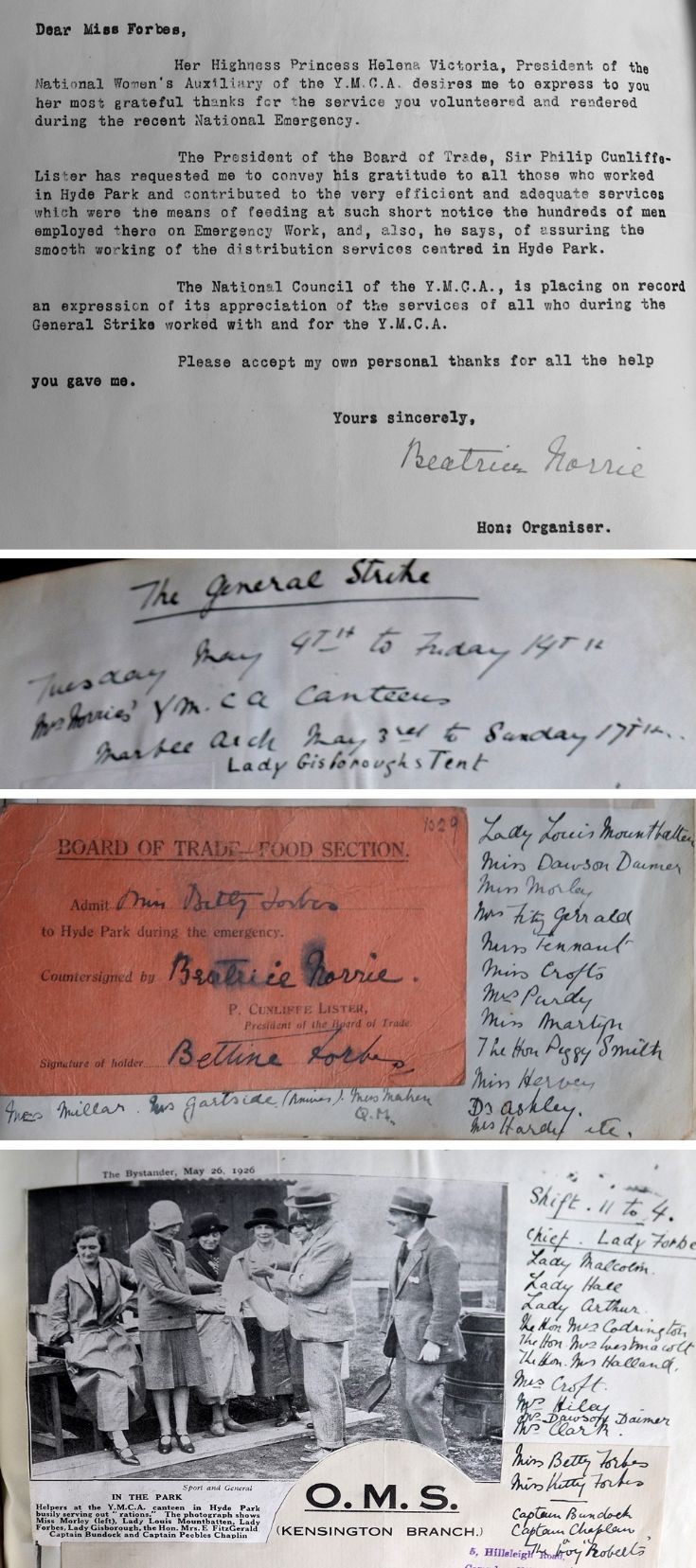 The Glenbuchat Image Library
26 General Strike 1926Picture Copyright of J&K HardieClick for Castle Newe Album Return to Bettines Album
During the General Strike of 1926 the great and the good offered their services, in this case providing the distribution of food at Hyde Park.
The first picture is of a letter thanking Bettine for her services.
The next photo shows a heading indicating that a food tent was manned near Marble Arch in London for 10 days 4 - 14th May 1926
The third photo shows Bettines pass to Hyde Park and a list of people in her 'shift' including Lady Edwina Mountbatten.
The last photo is of a group of volunteers including lady Forbes and Lady Mountbatten.
Picture added on 06 August 2018 at 23:21
This picture is in the following groups
castle