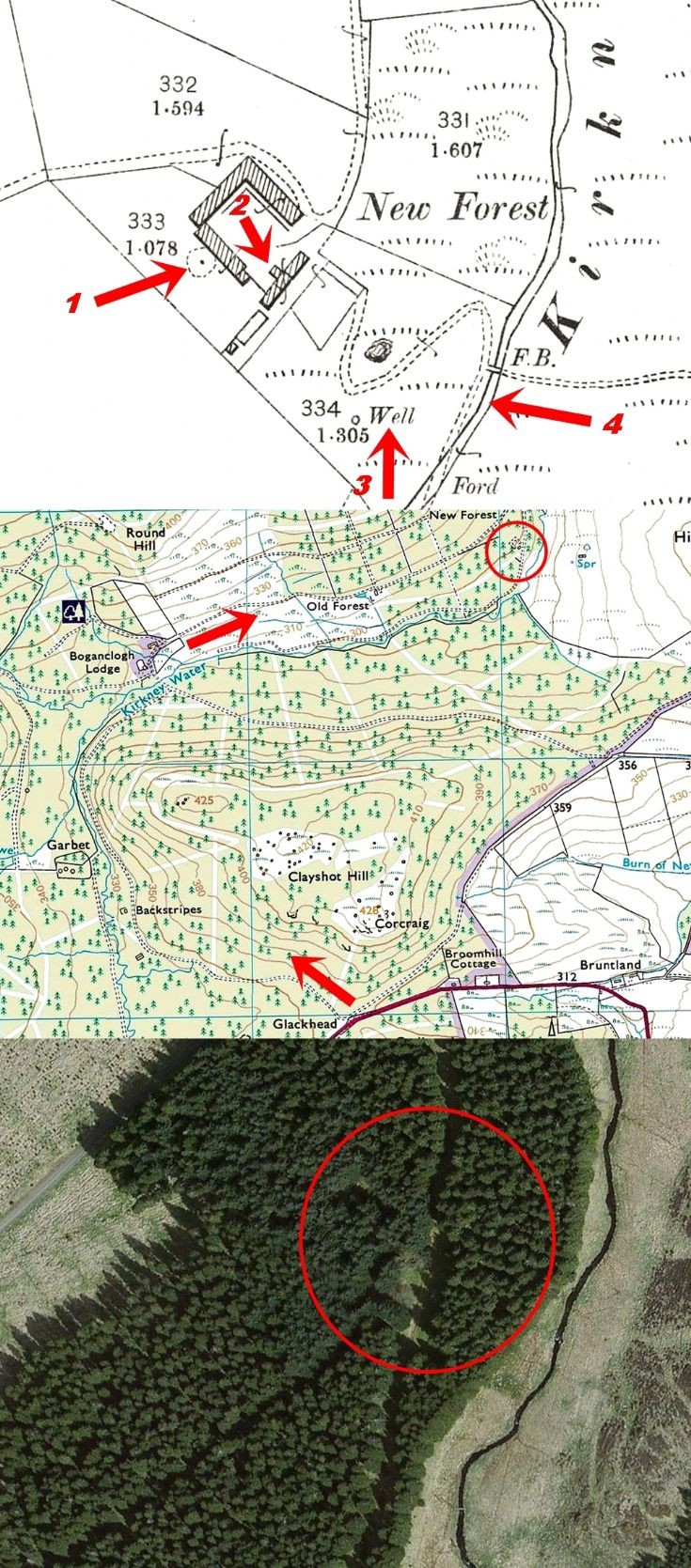 The Glenbuchat Image Library
22 New Forest 1. – Home of Alexander Walker
The above 1850 map is of the farm of New Forest, the home of Alexander Walker
Alexander was a Gardner but also an excellent fiddler, surveyor, mathematician, inventor and journalist.
Click for introduction to Alexander Walker's Life
In the Walker collection of 196 fiddle tunes Alexander wrote tunes entitled 'New Forest' and 'Kirkney Water'.
This and the following two pages detail the farm of New Forest where he was brought up.
It lies to the east of Tap O' Noth hill in what is now Clashindarroch forest
Click for details about Alexander Walker's Life in New Forest
Click for photographs 1 of steading
Click for photographs 2 of steading
The above pictures show:
1. Detailed map of the farm steading in 1850 at New Forest
The arrows relate to structures shown in photos on the next pages:
  1 Horse engine
  2 Gable of small extension to farm house
  3 Well.
  4 Kirkney Water.
2. 2017 map with directions to New Forest.
Take the A941 west from Rhynie, turn off at Glackhead up a Forestry Commission track, go past Bogancloch lodge and almost a mile east along the track. The remains of the farm are hidden in the woods to the right.
3. Aerial view of the site of New Forest today
Picture added on 07 November 2017 at 13:58