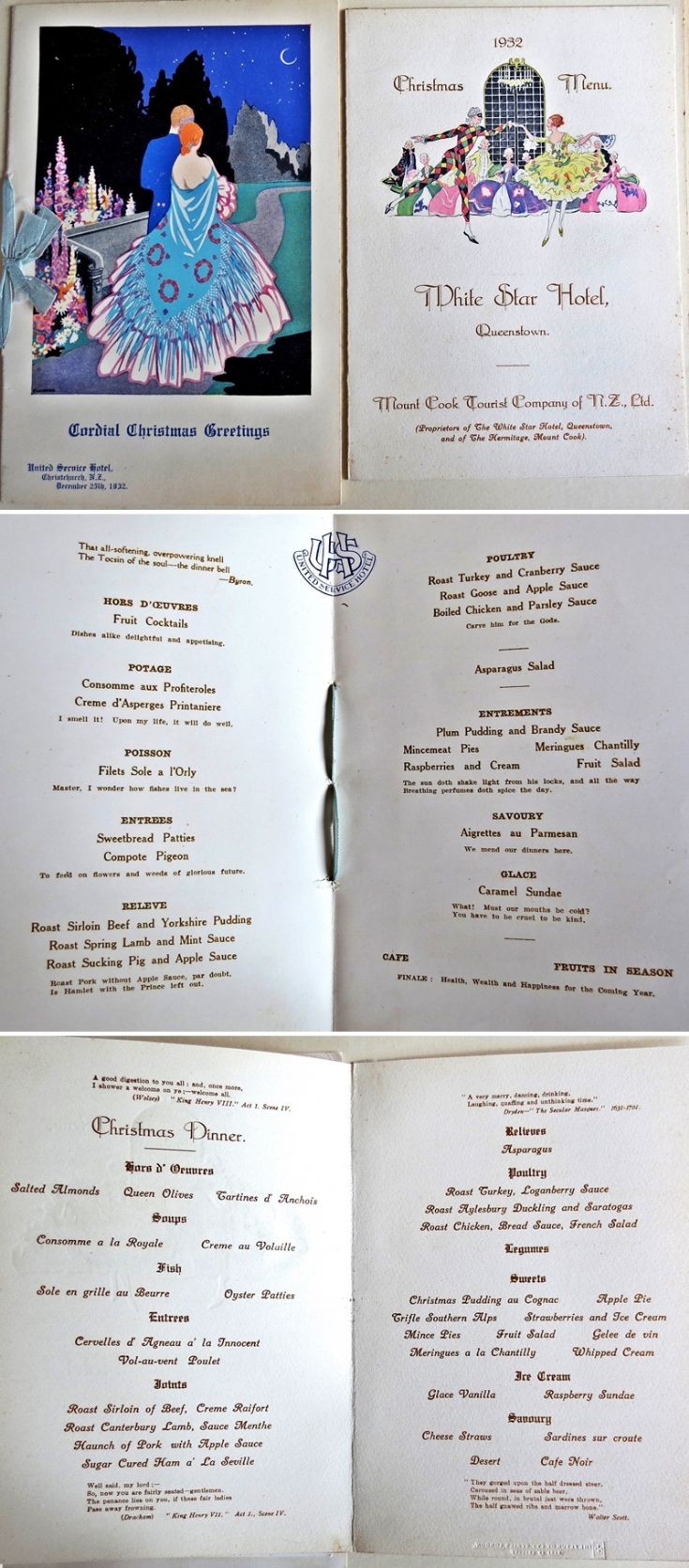 The Glenbuchat Image Library
9 Christmas Menus onshore in New Zealand Click for Introduction page to G F Rose of AuchernachChristmas Menus onshore in New Zealand
Picture above shows:
1- 3 Christmas Menus from the
United Service Hotel, Christchurch
and the
White Star Hotel Queenstown
The United Service Hotel, Christchurch often mistakenly referred to as the United Services hotel on the assumption that the name implied military association; the actual origin of the name refers to the amalgamation of the licenses of the Golden Age and Hereford hotels, which had occupied parts of the site until 1883. The United Service Hotel, previously known as Morten's Buildings, stood in the south-west corner of Cathedral Square, Christchurch. It was demolished in January 1990.
The White Star Hotel was built circa 1870 and named the Supreme Court Hotel. It was run by Jane O'Meara for many years, before being renames the Post Office Hotel. The Mount Cook Company bought the hotel in the 1930s and renamed it the White Star Hotel. The White Star was one of Queenstown's most popular hotels until the fire in 1970.
Picture added on 07 October 2015 at 19:21
This picture is in the following groups
places