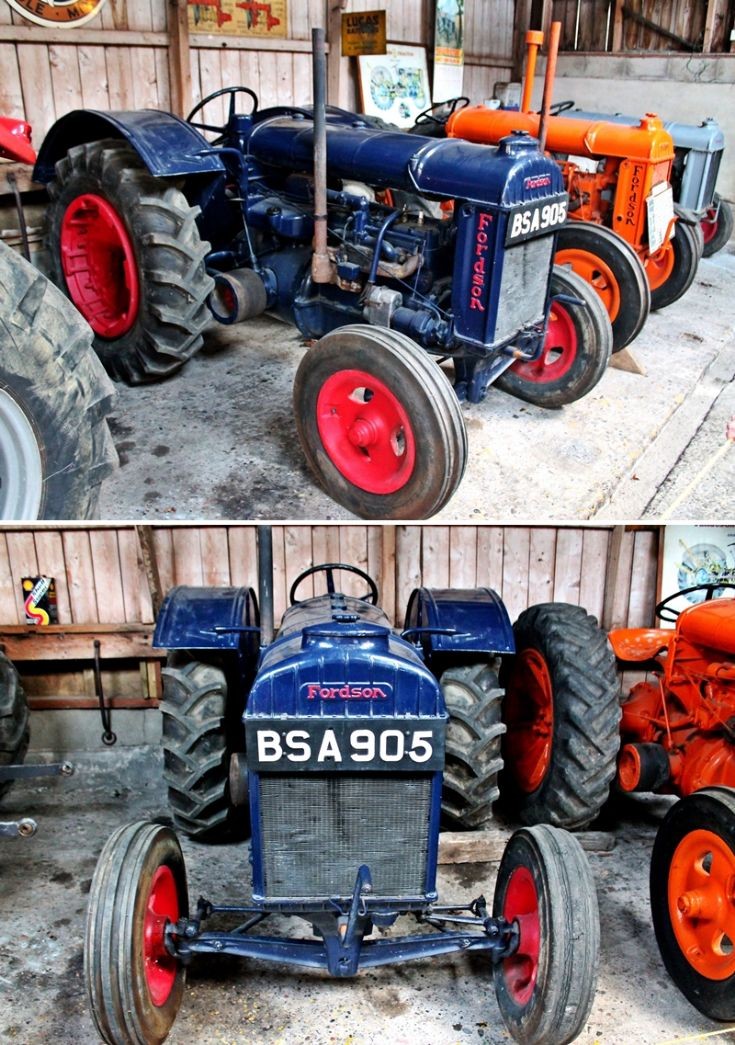 The Glenbuchat Image Library
6 Fordson Tractor from GlenbuchatGlenbuchat Fordson Tractor
A recent visit to the
Alford Heritage Museum
showed an exhibit related to Glenbuchat. The museum is very well laid out and had a cornucopia of artefacts relating to the past history of the North East farming communities. Well worth a visit.
The exhibit in question was a Fordson tractor, which is pictured above, had between 1955 and 1970's been owned by
Mr. George Hay of Craighead Glenbuchat
The Museum text of the exhibit is as follows:
Fordson Tractor BSA 905
"The blue Fordson was built between 1936 -1937, but due to lack of orders, it was not sold until the early 1940's, when Mr. Jock McLeod, Whitehouse, bought it from the Ford Motor Company. He then painted the tractor green to make it more up to date.
Mr Stewart Philip, Knowehead, Monymusk bought it next with cast iron wheels, because two of his horses had died of grass sickness. He did not like the Fordson because horses at that time were easier to handle than tractors, therefore he sold it to Mr Alex Forbes Broomhills, Monymusk.
Mr Forbes also bought wheels on which rubber tyres could be fitted which enabled him to licence the tractor and drive it on public roads. His son first put the tractor to real work ploughing as he started contracting during the war about 1945. The tractor was also used delivering firewood in the Monymusk area.
About 1955, it was sold to Mr Hay Craighead, Glenbuchat, where it was used as a sawmill. The tractors engine was also reconditioned at Massie's Garage, Roughpark, Strathdon . The Fordson was with Mr Hay until the early 1970's.
Mr Davidson from Alford (Caf Dealer) bought it but sold it within two weeks to Mr John French, Keig where it remained for 15 years.
In 1992 Mr Kenny Watson took on the job of restoring the Fordson to its original condition, which took 7 08 months of hard work."
Picture added on 04 October 2015 at 22:49
This picture is in the following groups
craigton