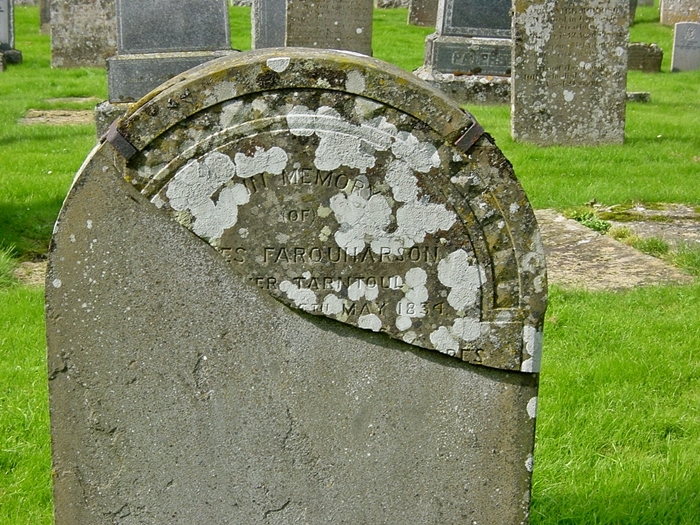 The Glenbuchat Image Library
61 Grave No 70 James FarquharsonGrave No 70Glenbuchat Old Kirk Graveyard Click to return to Grave Yard Plan
I am indebted to Mr Francis Farquharson for the photograph of this grave stone whichi s much clearer than the one originally posted.
Mr Farquharson adds:
This could be a James or a Charles but as the name makes up one line which is centred on the "r" in Farquharson, the spacing gives it 8 letters/spaces to the left of that "r". This gives the correct number of letters/spaces for "James" and one too few for "Charles", "James" is the more likely in my opinion.
Additionally, at the 1881 Census, an Alex and an Ann Farquharson, both unmarried, are shown at Tarntoul as farmer and farmer's sister respectively. The IGI gives an Alexander and Annie Farquharson as children of James Farquharson and Isobel Forbes, Alexander christened 12 Sep 1817 and Annie29 Mar 1829. This matches the ages given for Alexander and Ann at the 1881 Census and give more weight to "James".
View Large Version
Picture added on 23 January 2015 at 12:22
This picture is in the following groups
church