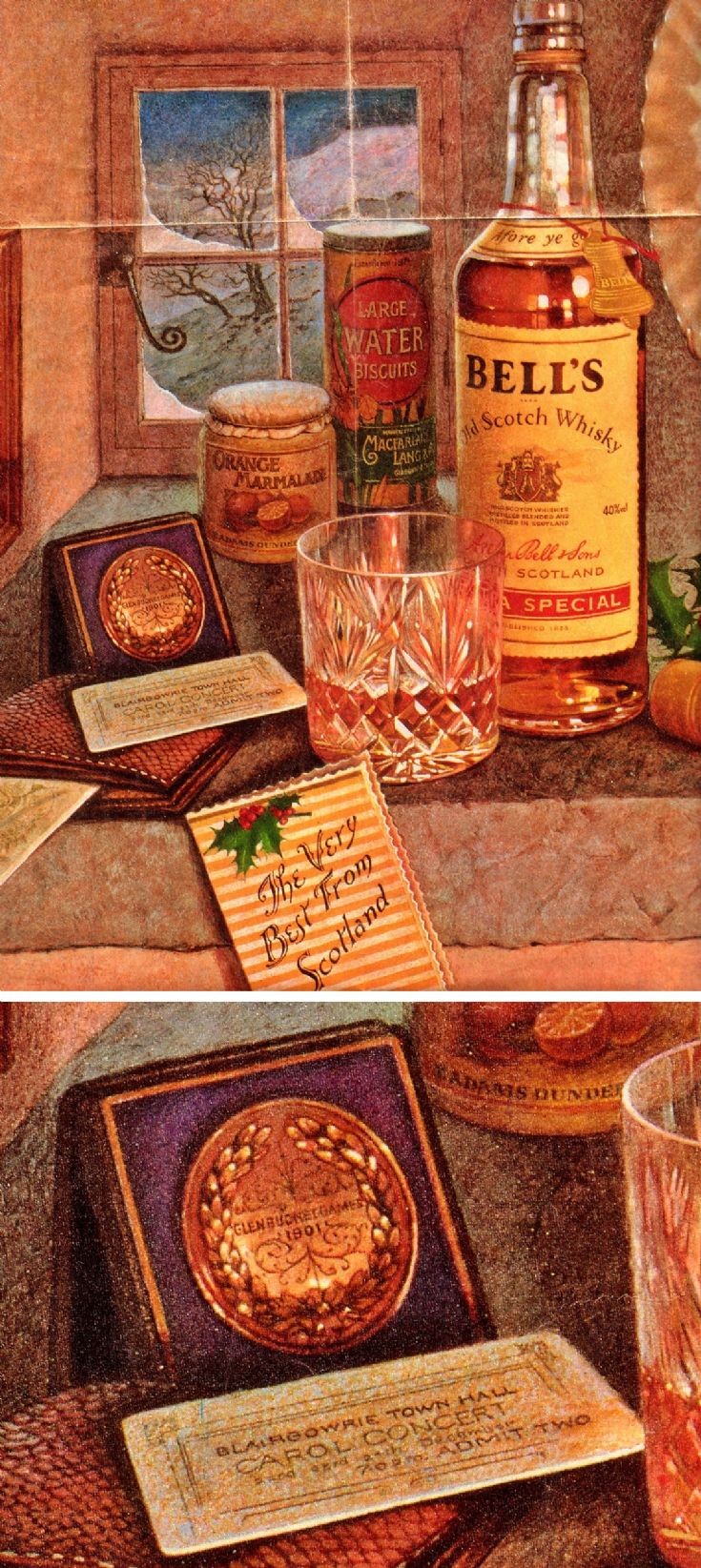 The Glenbuchat Image Library
163 National Treasure??Scottish National Treasure??
A Mr Barclay, who obviously has very sharp eyes, has kindly sent me an advertisement for Bells whisky from a copy of the Times Newspaper dated 20th Nov 1990
He noticed that, amongst the national treasures of whisky, marmalade, McFarlane Lang biscuits and (not shown) a picture of John Logie Baird and a Scottish Bank note, was a medal from the 1901 Glenbuchat Games.
Click on this link to see the original
noting that is probably amongst the last time the old spelling 'Glenbucket' was used before it was changed to 'Glenbuchat'
Does anyone know how this came about?
Many thanks to Mr Barclay.
Picture added on 29 January 2014 at 17:26